Buyer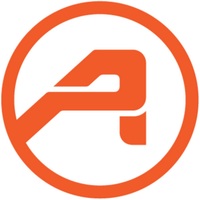 Aero Precision
Posted 9 months ago
Buyer
Tacoma, WA
Corporate
Full-Time
Aero Precision - we're not like every manufacturer. Aero Precision's drive for clean, perfect engineering and machining is unwavering and, there is no margin for error. Not every manufacturer will have razor thin tolerance levels. Not every manufacturer will personally oversee the development, design and machining of every part that comes off the line. We are known for our superior engineering and machining by civilian, Law Enforcement and Military, and are dedicated to deliver the highest quality products available.
We're not like every employer. Precision machining is at the core of our success, but it wouldn't be possible without our amazing manufacturing and fulfillment crew, energetic sales team, dialed in support functions and devoted leadership team. We have grown exponentially in the past 5-years, but have intentionally maintained our small, family feel culture that is the core of our existence. Our employees have a strong affiliation to our brand and products, and their passion is reflected in everything they do. You don't just join our team - you join our family.
The Opportunity. Our company seeks a charismatic, self-motivated Buyer to purchase equipment, materials, supplies, and services. As a purchasing agent for the organization, the Buyer will research, evaluate, and buy products to meet our daily operational needs.  The ideal candidate for the Buyer position is astute, analytical, and a skilled negotiator and deal maker.
The Job. The Buyer will purchase materials in a timely manner, meeting quality expectations and at the lowest cost. They will coordinate procurement activities for critical manufacturing products with high value to manufacturing and prepare and process requisitions. The Buyer will locate vendors of materials, equipment or supplies, and interview them in order to determine product availability and terms of sales. Additionally, they will analyze the market and delivery systems in order to assess present and future material availability. They will prepare reports regarding market conditions and merchandise costs. The Buyer will serve as a liaison with vendors for the purpose of monitoring and consolidation of orders for better management of expenses.
Requirements
• ERP experience
• Inventory Management experience
• BS in related field preferred.
• 2 - 3 years purchasing/sourcing experience in a manufacturing environment.
• 1 years' experience working with inventory planning and control in a manufacturing environment.
• Results oriented and self-motivated to drive the team to achieve company and individual goals.
• Working knowledge of Microsoft Office, must be proficient in Excel.
The Benefits.  
100% Paid Medical, Dental, Vision for Employee (family benefits also available)100% Paid Life Insurance, Disability Plans, 401(k) Plan, Paid Time Off (PTO), Paid Holidays, Best Employee Product Discount in Industry, Growing Company with a Small Company Work Culture