Industrial Designer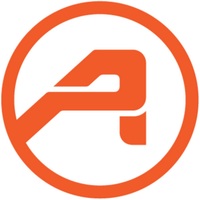 Aero Precision
Posted 12 months ago
Industrial Designer
Tacoma, WA
Corporate
Full-Time
Aero Precision - we're not like every manufacturer. Aero Precision's drive for clean, perfect engineering and machining is unwavering and, there is no margin for error. Not every manufacturer will have razor thin tolerance levels. Not every manufacturer will personally oversee the development, design and machining of every part that comes off the line. We are known for our superior engineering and machining by civilian, Law Enforcement and Military, and are dedicated to deliver the highest quality products available.
We're not like every employer. Precision machining is at the core of our success, but it wouldn't be possible without our amazing manufacturing and fulfillment crew, energetic sales team, dialed in support functions and devoted leadership team. We have grown exponentially in the past 5-years, but have intentionally maintained our small, family feel culture that is the core of our existence. Our employees have a strong affiliation to our brand and products, and their passion is reflected in everything they do. You don't just join our team - you join our family.
The Opportunity. Growth in the firearms industry has created this opportunity for an Industrial Designer to join our high performing team. This position will support the development of new products as well as refinement and/or improvements to existing products or product lines.  This position reports to the VP of Engineering and will work closely with Design Engineering, Product Management, and Marketing teams on design ideas and concepts, and with our Manufacturing team on producibility and feasibility. 
We are based in Tacoma, Washington but open to relocation or remote work for the right candidate.
The Job. As an Industrial Designer you'll work within Aero Precision's engineering team to develop the visual message and user experience for new products. Applying your knowledge of human factors and ergonomics, design trends, and manufacturing materials/processes, to create the visual and physical cues to product design to define the company's design language and enhance the customer experience with Aero Precision products.
• Assist with the creation of presentations.
• Participate in brainstorming and problem-solving sessions.
• Support product management and marketing with consumer focus group studies.
• Work as part of interdisciplinary product development and innovation team.
• Assist, advise, and support product management and the design engineering teams throughout concept development.
• Work with internal and external teams to deliver transformative innovations that can be commercialized.
• Create mechanical solutions that enhance performance and improve the user experience.
• Design product architecture and platform eco-systems through mechanical design solutions.
• Engineer solutions that are manufacturable and within cost guidelines.
• Physically build proof-of-concept mock-ups, mechanical subsystems or complete assemblies to evaluate usability and performance.
• Understand, troubleshoot and prove out manufacturing methods.
• Utilize current test methods and develop new methods as needed to validate performance.
• Ability to develop an understanding of human factors and design trends as they relate to the company's core business.
• Other duties as assigned.
Requirements
• Bachelor's degree in industrial design
• 5+ years' experience in Industrial Design, preferably in the firearms industry.
• An equivalent combination of education and experience may be considered 
• Strong creative, analytical thinking, and problem-solving skills.
• Knowledge of design methodology
• Capable of creating 2D and 3D concept & form development through sketching and CAD.
• Proficiency with SolidWorks (Solid Modeling, Assemblies, Exploded Views). Experience in technical drawing creation is plus.
• Able to generate CAD models and assemblies to evaluate and conceptualize how a product will be manufactured and assembled.
• Experienced supporting product managers and design engineers with generating and communicating the visual and physical aspects of designs through sketches, illustrations, 3D renderings, and prototype models.
• Working knowledge of SolidWorks PDM Vault or similar data management software.
• Capable of creating photo realistic product renderings utilizing Rhino 3d, KeyShot, SW Visualize, Adobe Creative Suite, or similar software. 
• Knowledge of 3D rapid prototyping technologies, model optimization, print media selection, and slicer applications.
• Able to collaborate with designer engineers to create and develop solutions that convey a visual and tactile message to the product end-use with consideration of the manufacturing process and cost targets.
• Experience teaming with design engineers and product managers to identify demographic, industry, and technology trends to influence the development of future company products.
• Familiarity with various types of machining, manufacturing methodologies & limitations, materials, and finishes. Experience designing for Plastic Injection Molding, MIM, Investment Castings, and/or Forgings is a plus.
• Experience with defining and implementing color, materials, and finishes.
• Must be proficient in Microsoft Office Programs (Word, Excel, PowerPoint, SharePoint, Outlook, Teams). Experience with Asana is a plus.
• Ability to work independently on multiple projects simultaneously, while exercising good judgment while providing deliverable on time.
• Excellent communication skills (verbal, written, and giving presentations).
• Attention to detail and accuracy is paramount in this position.
• A great positive attitude, strong work ethic, and high degree of organization is essential.
• Experience with packaging (Clamshells, insert cards, boxes, etc.) layout and design a plus. 
• Personal experience with firearms. Preferably a firearm enthusiast.
Benefits.
100% Paid Medical, Dental, Vision for Employee (family benefits also available)
100% Paid Life Insurance
Disability Plans
401(k) Plan
Paid Time Off (PTO)
Paid Holidays, including Birthday Holiday
Best Employee Product Discount in Industry
Growing Company with a Small Company Work Culture