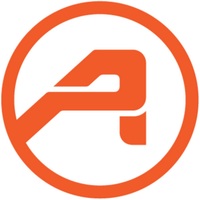 Aero Precision
Posted 8 days ago
Sr. Demand Planner
Tacoma, Washington
Corporate
Full-Time
Aero Precision - we're not like every manufacturer. Aero Precision's drive for clean, perfect engineering and machining is unwavering and, there is no margin for error. Not every manufacturer will have razor thin tolerance levels. Not every manufacturer will personally oversee the development, design and machining of every part that comes off the line. We are known for our superior engineering and machining by civilian, Law Enforcement and Military, and are dedicated to deliver the highest quality products available.
We're not like every employer. Precision machining is at the core of our success, but it wouldn't be possible without our amazing manufacturing and fulfillment crew, energetic sales team, dialed in support functions and devoted leadership team. We have grown exponentially in the past 5-years, but have intentionally maintained our small, family feel culture that is the core of our existence. Our employees have a strong affiliation to our brand and products, and their passion is reflected in everything they do. You don't just join our team - you join our family.
The Opportunity. The Senior Demand Planner role is responsible for developing and managing a demand schedule including production and capacity planning, sales analysis as well as managing product allocation to all channels. Must understand all aspects of Aero Precision planning department and the impact of supply/demand changes at all levels of the organization, particularly how it affects the supply chain and raw materials procurement process.
This role will be responsible for the accuracy and implementation of category supply plans, including developing and coordinating item-level plans between various departments and vendors. Planning and managing category inventory in-stock levels and reviewing item-level demand forecast.
The Job. The Sr. Demand Planner monitor will inventory levels to ensure adequate supply, to identify risk from excess inventory. They will identify trends at the SKU level through Ad-hoc analysis, point-of-sale data and reports. The Sr. Demand Planner will manage the inventory build process for new and active items using rate of sale, seasonality, and lead time, optimizing control of inventory expenditures. They will manage and resolve short term demand changes. The Sr. Demand Planner will work closely with the Purchasing team to resolve material shortages and work closely with the manufacturing team for Production Planning. They will partner to implement production capacity planning adjustments and help to develop a fulfillment plan for all items. The Sr. Demand Planner will assist in the implementation of sound inventory procedures. They will collaborate with Merchandising and Product Development in planning for new items and items to be transitioned or discontinued. The Sr. Demand Planner will analyze selling trends, down to color and size and performances at total company and channel level and share reports with all teams. They will prepare and analyze reports on missed opportunities such as key items, sales classification reports and selling results at an item class level. The Sr. Demand Planner will partner and work with product development and merchandising on timing and needs of the business to ensure key items are in stock during peak times or based on future demand.
Requirements
Bachelor's degree preferably in Supply Chain Management, Industrial Engineering and Systems Engineering or a related field.
Previous Manufacturing experience highly preferred.
5+ years' experience in supply chain /inventory planning or comparable planning/ analytical role.
Ability to manage multiple products in the planning department.
Strong analytical skills with keen attention to detail.
Ability to influence vendors and key stakeholders independently.
Ability to mentor others.
Prior Demand planning systems experience ideally SAP, ERP/MRP systems.
Ability to recommend and implement suggest improvements in the department.
Proficiency with SQL, SAP and Excel is required.
Ability to forecast, analyze, and prepare statistical data and metrics.
Ability to communicate effectively with internal stakeholders and vendors.
Proficiency with MS Office a must.
Fundamental to expert knowledge of ARIMA, exponential smoothing and/or loess regression is highly desired.
Ability to manage/mine data from multiple sources to create necessary reports and databases.
Proficiency with Power Bi/Tableau, R and Python is highly desired.
The Benefits.
100% Paid Medical, Dental, Vision for Employee (family benefits also available)
100% Paid Life Insurance
Educational Assistance Program
Disability Plans
401(k) Plan
Paid Time Off (PTO)
Paid Holidays, including Floating Holiday
Best Employee Product Discount in Industry
Growing Company with a Small Company Work Culture