Technical Recruiter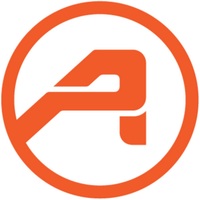 Aero Precision
Posted 8 months ago
Technical Recruiter
Tacoma, Washington
Corporate
Full-Time
Description
Aero Precision. At Aero Precision we're known for two things: superior engineering & machining, and the ability to get the customer what they need, when they need it.   Aero Precision's drive for clean, perfect engineering and machining is unwavering and, there is no margin for error. We are known for our superior engineering and machining by civilian, Law Enforcement and Military, and are dedicated to deliver the highest quality products available.
We're not like every employer.  Precision machining is at the core of our success, but it wouldn't be possible without our amazing manufacturing and fulfillment crew, energetic sales team, dialed in support functions and devoted leadership team.  We have grown exponentially in the past 5-years, but have intentionally maintained our small, family feel culture that is the core of our existence.  Our employees have a strong affiliation to our brand and products, and their passion is reflected in everything they do. You don't just join our team - you join our family.
The Opportunity.  This is a great opportunity to be part of a newly formed, energetic HR team that is dedicated to building a culture that provides an employee experience that builds engagement and drives performance.  Our team supports 4 locations with over 800 employees and growing…  This is a grass roots opportunity as we are building from the ground up!  Bring your creativity, tenacity and willingness to roll up your sleeves to get the job done!  
The Job.  The Technical Recruiter will partner with hiring managers and key leaders to identify and strategize for current and future technical hiring needs. The Technical Recruiter will collaborate with the hiring managers to set realistic technical requirements for potential candidates. Networking online and offline with potential candidates to promote the Aero Precision brand and culture, determining the best methods to reach top technical talent and maintaining a presence in the technical community will be main priorities. 
Responsibilities.
Establish and implement proactive hiring strategies to create talent pipelines
Establish recruiting requirements by studying organization plans and objectives
Partner with managers to anticipate needs and set expectations for future openings
Maintain and update all job requisitions 
Build applicant sources by researching and contacting community services, colleges, employment agencies, recruiters, media, and internet sites
Attract applicants by placing job advertisements; contact recruiters using newsgroups and job sites
Determine applicant qualifications by interviewing applicants; analyze responses, verify references, and compare qualifications to job requirements
Schedule and manage all interviews by coordinating schedules
Monitor job offers and compensation practices; emphasize benefits and perks
Update job knowledge by participating in educational opportunities, reading professional publications, maintaining personal networks, and participating in professional organizations
Requirements
5 years of Human Resources corporate recruiting experience preferred
Extensive technical knowledge
Ability to write quality job descriptions
Excellent computer skills in a Microsoft Windows environment
General knowledge of current employment laws and practices
Excellent interpersonal skills 
Strong oral and written communication skills 
Able to maintain the highly confidential nature of human resource work
Attention to detail
The Benefits.  
100% Paid Medical, Dental, Vision for Employee (family benefits also available)
100% Paid Life Insurance
Disability Plans
401(k) Plan
Paid Time Off (PTO)
Paid Holidays
Best Employee Product Discount in Industry
Growing Company with a Small Company Work Culture