Payroll Specialist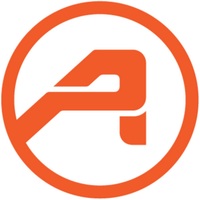 Aero Precision
Posted 11 months ago
Payroll Specialist
Tacoma, WA
Finance
Full-Time
Aero Precision - we're not like every manufacturer. Aero Precision's drive for clean, perfect engineering and machining is unwavering and, there is no margin for error. Not every manufacturer will have razor thin tolerance levels. Not every manufacturer will personally oversee the development, design and machining of every part that comes off the line. We are known for our superior engineering and machining by civilian, Law Enforcement and Military, and are dedicated to deliver the highest quality products available.
We're not like every employer. Precision machining is at the core of our success, but it wouldn't be possible without our amazing manufacturing and fulfillment crew, energetic sales team, dialed in support functions and devoted leadership team. We have grown exponentially in the past 5-years, but have intentionally maintained our small, family feel culture that is the core of our existence. Our employees have a strong affiliation to our brand and products, and their passion is reflected in everything they do. You don't just join our team - you join our family.
The Opportunity. The Payroll Specialist is responsible for processing payroll and ensuring that it is processed in alignment with Company policies and procedures.
The Job. The Payroll Specialist will process batch payroll data and prepare retroactive adjustments, if needed. The PS will process insurance enrollments, review timekeeping records for accuracy and investigate discrepancies. Additionally, they will on board new employees into the payroll system and be sure to comply 'with all state and federal laws.
Requirements
1-2 years of Payroll experience
Fast data entry and 10-key skills
Strong mathematical skills
High attention to detail
Efficient time management and prioritization of tasks
Strong oral and written communication skills
Confidentiality and integrity
Able to work independently 
Proficiency in Microsoft Office programs
Paylocity Payroll experience preferred