Business Intelligence Engineer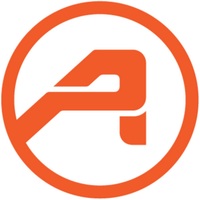 Aero Precision
Posted 6 months ago
Business Intelligence Engineer
Tacoma, Washington
IT
Full-Time
Aero Precision - we're not like every manufacturer. Aero Precision's drive for clean, perfect engineering and machining is unwavering and, there is no margin for error. Not every manufacturer will have razor thin tolerance levels. Not every manufacturer will personally oversee the development, design and machining of every part that comes off the line. We are known for our superior engineering and machining by civilian, Law Enforcement and Military, and are dedicated to deliver the highest quality products available. 
We're not like every employer. Precision machining is at the core of our success, but it wouldn't be possible without our amazing manufacturing and fulfillment crew, energetic sales team, dialed in support functions and devoted leadership team. We have grown exponentially in the past 5-years, but have intentionally maintained our small, family feel culture that is the core of our existence. Our employees have a strong affiliation to our brand and products, and their passion is reflected in everything they do. You don't just join our team - you join our family.
The Opportunity. The Business Intelligence Engineer is essential to delivering strategic data insights for multiple aspects of the company. They will analyze data to uncover trends and correlations to develop insights that can improve the business and internal processes. The Business Intelligence Engineer provides project support and services to meet Supply Chain's financial, quality, and performance goals. 
The Job. The Business Intelligence Engineer will help collect, clean, analyze, and share data to help product, marketing, sales, production and purchasing teams drive improvement in key business metrics and customer experience. They will coordinate with cross functional teams and communicate effectively with both technical and non-technical teams. The Business Intelligence Engineer will participate in data modeling and descriptive and predictive analysis by using internal and external databases and interfaces to refine the company's decision support system.
Requirements
Bachelor's Degree in Business, Engineering, Computer Science, or related field. 
2+ years of professional experience in data modeling / data science / advanced business analytics.
Professional experience working with Excel, data visualization tools (e.g. Tableau, Power BI, Shiny, Plotly), data mining tools (e.g. Python/R), and data modeling tools (e.g. SQL)
2+ years of relevant work experience using SQL in a business environment with large-scale and complex datasets.
2+ years of time series forecasting desired but not required.
Fundamental knowledge of Kimball and Inmon methods.
The Benefits.  
100% Paid Medical, Dental, Vision for Employee (family benefits also available)
100% Paid Life Insurance
Disability Plans
401(k) Plan
Paid Time Off (PTO)
Paid Holidays, including Floating Holiday
Best Employee Product Discount in Industry
Growing Company with a Small Company Work Culture