Document Control Specialist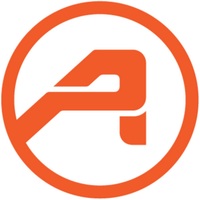 Aero Precision
Posted 6 months ago
Document Control Specialist
Tacoma, Washington
IT
Full-Time
Aero Precision - we're not like every manufacturer. Aero Precision's drive for clean, perfect engineering and machining is unwavering and, there is no margin for error. Not every manufacturer will have razor thin tolerance levels. Not every manufacturer will personally oversee the development, design and machining of every part that comes off the line. We are known for our superior engineering and machining by civilian, Law Enforcement and Military, and are dedicated to deliver the highest quality products available.
We're not like every employer. Precision machining is at the core of our success, but it wouldn't be possible without our amazing manufacturing and fulfillment crew, energetic sales team, dialed in support functions and devoted leadership team. We have grown exponentially in the past 5-years, but have intentionally maintained our small, family feel culture that is the core of our existence. Our employees have a strong affiliation to our brand and products, and their passion is reflected in everything they do. You don't just join our team - you join our family.
The Opportunity. Growth in the firearms industry has created this opportunity for a Document Control Specialist to join our high performing team. This position will maintain company-wide controlled documents within our PDM vault following the company's document retention policy, filing procedures, and ISO 9001 Quality Management System best practices. This position reports to the VP of Engineering and will work closely with the cross-functional team to ensure document workflows remain unhindered, document distribution occurs timely, and file structures a meticulously maintained. 
The Job. The Document Control Specialist (DCS) will be the hub of all engineering technical data and documents associated with our Quality Management System. Utilizing SolidWorks PDM, the DCS will assist to the cross-functional team by maintaining and organizing the company's technical data and oversee the Engineering and Document Change processes. The DCS will ensure changes to technical data and quality documents are processed thoroughly, adhere to company policies, and encompass ISO 9001 best practices. Engineering and quality document changes impact every aspect of the operation, the DCS will ensure these changes occur quickly and stakeholders in the loop are notified in a timely fashion. 
Responsibilities.
Receives, stores, distributes, and manages company related documents, CAD and other engineering data across various departments using SolidWorks PDM software and SharePoint while adhering to the company's record retention policy.
Maintains the company's Engineering Change process and related documentation.
Ensures completion of prerequisite actions and coordinated timely release of all documentation including CAD models, technical drawings, specifications, and bill of materials.
Basic understanding of engineering technical drawings and specifications
Review technical drawings to ensure adherence to company drawing standards.
Manages and facilitates release of new documents and controls change of existing documents within the guidelines of ISO 9001 Quality Management System
Assist in the creation and revision of Quality System documentation, forms, and templates.
Proofread all documents for proper formatting, correct spelling, omissions, punctuation, and general accuracy
Maintains the company's Document Change process and related forms and templates.
Manage multiple projects and meet agreed upon deadlines
Other relevant tasks as assigned by the hiring manage

Requirements
Associates degree or higher preferred. An equivalent combination of education and experience may be considered.
2-5 years of experience effectively maintaining document control system within a manufacturing and product development environment utilizing SolidWorks PDM or equivalent PDM software required.
High level understanding of ISO 9001 Quality Management System requirements and best practices.
Must be proficient in Microsoft Office Programs (Word, Excel, PowerPoint, SharePoint, Outlook, Visio, Teams). Experience with Asana is a plus.
Experience working cooperatively and collaboratively with engineers, program managers, CAD techs, and other cross-functional areas such as manufacturing, marketing, product management, and purchasing to achieve team and company project goals.
Ability to work independently, concurrently on multiple projects, and exercise good judgment.
Strong communication skills, both written and verbal.
Attention to detail and accuracy is paramount in this position.
A great positive attitude, strong work ethic, and high degree of organization is essential.
Must feel comfortable around and handling firearms.
The Benefits. 
100% Paid Medical, Dental, Vision for Employee (family benefits also available)
100% Paid Life Insurance
Disability Plans
Educational Assistance Program
401(k) Plan
Paid Time Off (PTO)
Bereavement Pay
Paid Holidays, including Floating Holiday
Best Employee Product Discount in Industry
Growing Company with a Small Company Work Culture