Web Developer (Magento)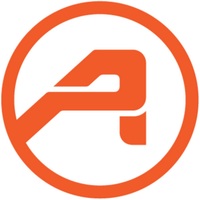 Aero Precision
Posted 10 months ago
Web Developer (Magento)
Tacoma, Washington
IT
Full-Time
Aero Precision - we're not like every manufacturer. Aero Precision's drive for clean, perfect engineering and machining is unwavering and, there is no margin for error. Not every manufacturer will have razor thin tolerance levels. Not every manufacturer will personally oversee the development, design and machining of every part that comes off the line. We are known for our superior engineering and machining by civilian, Law Enforcement and Military, and are dedicated to deliver the highest quality products available.
We're not like every employer. Precision machining is at the core of our success, but it wouldn't be possible without our amazing manufacturing and fulfillment crew, energetic sales team, dialed in support functions and devoted leadership team. We have grown exponentially in the past 5-years, but have intentionally maintained our small, family feel culture that is the core of our existence. Our employees have a strong affiliation to our brand and products, and their passion is reflected in everything they do. You don't just join our team - you join our family.
The Opportunity. A Magento Developer will be responsible for creating and implementing new features to improve the experience our customers receive on our site.
The Job.
Develop and maintain Magento 2 websites and other core PHP based applications
Customize Magento's front-end components using layout XML, blocks, and templates
Research, Install, test and maintain ready-made Magento extensions
Maintain Database systems, interfaces & integrations
Quality, security, scalability and stability review commits before they are committed to the live site
Develop automation processes to streamline implementations and improve workflows
Provide feedback regarding technical requirements, timelines and software concerns
Participate as a key part of the ecommerce team to ensure successful and timely technical implementations and process adhesion related to analysis, designs, development, rollout, and support of eCommerce applications and systems
Manage metrics that are in place to monitor and measure software development projects, ongoing support & Maintenance activities
Ensure optimal processes are in place to support software development and support activities
Monitor performance of production environment and maintain site speed and integrity
Requirements
Expert understanding of Magento's 2 code structure, extension architecture, theming hierarchy, and fallback components
Front-End Development (HTML/HTML5, CSS, JQuery, JavaScript, XML, Responsive mobile design)
Back-End Development (PHP, MySQL)
Understanding of Web Analytics and SEO techniques.
Knowledge of bug and feature tracking systems such as Jira, New relic, etc.
Competent in web services integrations (REST/SOAP)
Demonstrable knowledge of API Integration, and Payment Gateways.
Extensive knowledge of Git-based source control
Qualifications
Bachelor's Degree in Computer Science or related field preferred
Minimum of 3 years PHP web development experience
Minimum of 3 years real-world e-commerce experience with Magento development
Magento Certification a plus
Competent knowledge of e-commerce data organization, relationships and store catalog (categories/products/attributes)
Excellent communication, documentation and attention to detail
Excellent problem-solving skills and ability to work on challenging tasks by themselves or with a team
A desire to be personally responsible for scalable, robust, high-quality code
Ability to organize, prioritize and perform multiple projects simultaneously
Must be a self-starter and be able to work with minimum supervision
The Benefits.
100% Paid Medical, Dental, Vision for Employee (family benefits also available)
100% Paid Life Insurance
Educational Assistant Program
Short- and Long-Term Disability Plans
401(k) Plan
Paid Time Off
Paid Holidays, including Birthday Holiday
Best Employee Product Discount in Industry
Multiple Shifts and Shift Differential
Small Company Work Culture