Armory Lead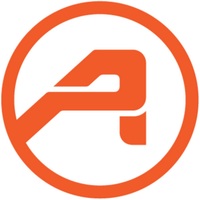 Aero Precision
Posted 5 months ago
Armory Lead
Lakewood, WA
Manufacturing
Full-Time
The Armory Lead oversees daily Armory operations and ensures the armory team is staying on task and meeting production and quality standards. The Lead will create a bridge for communication flow to and from the Armory Team. This position also assists with team assignments and coordinates training.
The Job.  
· Organization
Responsible for maintaining 5S in your respective area.
Tool inventory at the beginning and end of the work shift.

· Productivity
Assign work to assembly lines.
Motivate the team and ensure they have the tools to do their job.
Eliminate any barriers or distractions.
Keep the lines moving at a maintainable pace to reach daily goals.
Ensure parts are staged at each line in an orderly fashion.

· Line Support
Refill, stock items such as Loctite, oil and solvents.
Retrieve and store flammable products in flammable locker at beginning and end of each work shift.

· Work Orders
Correct parts and quantities as required.
Document employee numbers and record start/stop times.

· Quality
Manage part or product exchanges (kick backs).
Perform a visual quality inspection on each part prior to packaging.
All other duties as assigned 

Requirements
· Knowledge of Firearms and Firearms Safety
· Mechanical and assembly experience with firearms
· Strong communication skills (verbal and written)
· Ability to problem solve
· Lead and direct a team
· Create and foster a positive work environment
· Basic knowledge of Excel, Outlook and SAP
· Reliable and dependable
· Time management skills
· Continuous improvement mindset
· Ability to uphold a consistent teamwork mentality
· High school diploma or GED
· Minimum 3 years work experience in industrial or manufacturing industry
· Previous leadership experience preferred.