Machine Operator - Various Shifts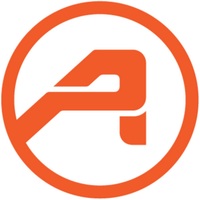 Aero Precision
Posted 6 months ago
Machine Operator - Various Shifts
Tacoma, Washington
Manufacturing
Full-Time
Aero Precision - we're not like every manufacturer. Aero Precision's drive for clean, perfect engineering and machining is unwavering and, there is no margin for error. Not every manufacturer will have razor thin tolerance levels. Not every manufacturer will personally oversee the development, design and machining of every part that comes off the line. We are known for our superior engineering and machining by civilian, Law Enforcement and Military, and are dedicated to deliver the highest quality products available.
We're not like every employer. Precision machining is at the core of our success, but it wouldn't be possible without our amazing manufacturing and fulfillment crew, energetic sales team, dialed in support functions and devoted leadership team. We have grown exponentially in the past 5-years, but have intentionally maintained our small, family feel culture that is the core of our existence. Our employees have a strong affiliation to our brand and products, and their passion is reflected in everything they do. You don't just join our team - you join our family.
The Opportunity.  The Machine Operator monitors and reports machine tool utilization rates as well as stock and review tooling levels to meet production demands. 
The Job. The Machine Operator is responsible for in-process inspection, troubleshooting and solving processing problems in order to meet the company's quality requirements. This role issues production reports daily and will be required to perform other duties as requested.  

Requirements
Ability to work independently with minimal support.
Superior mechanical aptitude and communication skills, (written and verbal).
Creative problem solving and strong decision-making skills.
Understanding of geometric tolerances.
Ability to troubleshoot most problems with milling and turning machines.
Ability to read micrometers, verniers and other measuring equipment.
Ability to read and fully understand/interpret blueprints/written specs.
Must be able to lift up to 50 lbs.
Must be comfortable with walking, standing, carrying, stooping, bending, kneeling and reaching.
Must be able to work inside and outside. 
Comfortable around moving objects, and with machinery and moving parts.
The Benefits.  
100% Paid Medical, Dental, Vision for Employee (family benefits also available)
100% Paid Life Insurance
Disability Plans
401(k) Plan
Paid Time Off (PTO)
Paid Holidays, including Floating Holiday
Best Employee Product Discount in Industry
Growing Company with a Small Company Work Culture