Operational Planning Manager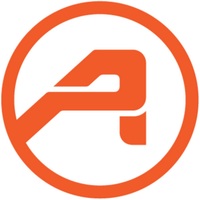 Aero Precision
Posted 6 months ago
Operational Planning Manager
Lakewood, Washington
Manufacturing
Full-Time
The Planning Manager is responsible for managing the Production Planners and overseeing manufacturing and fulfillment operational planning and scheduling. Establish systems and processes to effectively execute to meet the build plans in the most efficient manner. Actively participate on the Sales & Operations Planning (S&OP) planning team to understand forecasts and impact to operations.
The Job. 
Production Planning:
· Develop and implement Material Production Scheduling/Planning System to meet customer demand while managing operational and capacity constraints
· Plans, directs and coordinates a staff of Production Planners to ensure goals are met or exceeded
· Develop the production schedule to satisfy customer demand while carrying minimum effective inventory
· Manage the production schedule to provide optimum delivery dates
· Balance work center loads to provide efficient operations
· Minimize cost and report issues affecting the schedule and/or cost
· Coordinate with purchasing to expedite materials
· Calculate lead times to determine effective pick and schedule dates
· Evaluate closed work orders and account for material and labor variances.
· Monitor actual output versus the Production Plan; Identify gaps and drive solutions
· Maintain data integrity in the ERP system using reports to find and correct errors
· Develop and report schedule effectiveness and recommend improvements
· Oversee, plan and manage daily operations and special projects/orders that may need hands-on guidance
· Schedule and control primary work assignments based upon capacity, priority, and due date
· Determine the status of work in progress, time required to complete the job, the availability of materials, tools required, and reassess priorities
Supervisor Responsibilities:
· Develop, train and involve employees in maintaining and improving safety, efficiency, productivity, quality, cooperation and morale.
· Ensure employees are trained to do their work and their training is documented. Execute cross-training and personal development strategies for direct reports.
· Model good behaviors and coach employees to meet the same level of expectations in a respectful and thoughtful manner.
· Assess employee attendance, productivity, and work performance. Identify areas that need improvement and address employees with supportive coaching and if necessary, corrective action.
· Schedule employees to the work in the most effective manner. 
· Train new hires and transfers in their new roles.
· Work with Human Resources to resolve employee issues
· Handle employee complaints/grievances and resolve problems
· Oversees team schedules, hours worked and performance
· Assist in the recruitment, selection and onboarding of new hires
· Manage employees' scheduling, time-off requests and approve timecards
Safety:
· Actively promotes and supports a safe work environment and ensures all employees work in a safe manner.
· Ensures all employees are properly trained in all safety procedures.
· Conduct accident investigation/root cause analysis for all incidents and accidents.
Requirements
· Bachelors degree in supply chain management or business preferred
· CPIM accreditation highly desired
· 5+ years of experience in MRP Planning in the manufacturing or distribution industry.
· Management experience
· Master scheduling experience
· MRP experience (SAP/ BEAS preferred)
· Experience with data extraction, manipulation and reporting
· Advanced Microsoft Excel skills
· Strong problem solving and analytical skills
· Ability to change direction and handle multiple responsibilities and tasks on a regular basis
· Detail-oriented, accurate and thorough 
· Ability to make effective decisions, seek to find solutions to problems
· Strong written and verbal communication skills
· Time management and organizational skills
· Ability to uphold a consistent teamwork mentality