R&D Machinist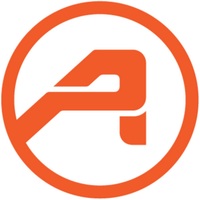 Aero Precision
Posted 1 month ago
R&D Machinist
Tacoma, Washington
Manufacturing
Full-Time
Top Dollar for Top Talent
Join our Elite Team of R&D Machinists
A culture where your ideas are valued, and your talents unleashed.
Aero Precision is a leading manufacturer in the firearms industry. We are moving into our new home in Lakewood, 
Washington in a 270,000 sq. ft. facility and have big plans for our future. 
We need highly skilled CNC Machinists who are ready to unleash their talent and help us continue expand our state of the art machining. We run lights out with the highest standards in the machining industry. Our quality and efficiencies are the best of the best. No one holds a candle to our machining practices.
The Opportunity. Aero Precision is looking for top tier Machinists that strive toward innovation and have a desire to grow alongside our group of elite machinists. We are looking for a highly skilled CNC Machinist that has the unique ability to take a part from inception to production. This position will collaborate with other departments to achieve successful product launch - from programming, tooling, set-up to production hand off. 
The Job. 
Study and interpret drawings, models, specifications or sample parts to develop the machining and manufacturing strategy for        new product launches.
Use MasterCam & Esprit to develop programs, make edits to improve manufacturing efficiencies. 
Work closely with the programming department resources to determine optimal machining methods and cutting technologies.
Look for continuous improvement opportunities and implement state of the art solutions to ensure increased efficiencies. 
Further standardize all machining and cutting methods to Aero standards.
Create and develop tooling to ensure repeatability in quality production.
Determine dimensions and tolerances of finished work pieces, sequence of operations and set up requirements.
Develop standard operating practices and provide training to machine set up operators to ensure a smooth transition to production.
Shift Differential: $1.00 per hour for 2nd shift; $1.50 per hour for 3rd shift

Requirements
Minimum 10 years' advanced CNC machining experience preferred in set-up of 3, 4, and 5- Axis CNC Vertical and Horizontal Milling as well as Multi Axis Twin Spindle/Twin Turret Live Tool Lathes. 
Knowledge in use of precision measuring instruments and the application of such instruments. Instruments should include but not limited to calipers, ID and OD micrometers, depth gages, height gages and indicators.
Strong understanding in blueprint reading / GD&T. 
Strong understanding of G&M code. 
Strong understanding of tool holder and cutting tool selection for various machines and materials. 
Strong understanding of work holding and fixture design. 
Must be work well in an always changing, fast paced environment. 
Must be willing and able to work flexible shifts and changing work schedules.
Must possess solid math skills to include, but not limited to, adding, subtracting, multiplication, division and trigonometry. 
Past experience with Okuma, Mazak, Doosan, Haas, Fanuc and Nakumura preferred. 

The Benefits. 
100% Paid Medical, Dental, Vision for Employee
Medical/Dental 1st of Month after hire
100% Paid Life Insurance
Disability Plans
401(k) Plan
Paid Time Off (PTO)
Educational Assistance Program
Paid Holidays, including Floating Holiday
Best Employee Product Discount in Industry
Growing Company with a Small Company Work Culture