Graphic Designer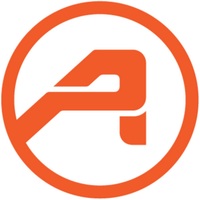 Aero Precision
Posted 1 year ago
Graphic Designer
Tacoma, Washington
Marketing
Full-Time
Aero Precision - we're not like every manufacturer. Aero Precision's drive for clean, perfect engineering and machining is unwavering and, there is no margin for error. Not every manufacturer will have razor thin tolerance levels. Not every manufacturer will personally oversee the development, design and machining of every part that comes off the line. We are known for our superior engineering and machining by civilian, Law Enforcement and Military, and are dedicated to deliver the highest quality products available.
We're not like every employer. Precision machining is at the core of our success, but it wouldn't be possible without our amazing manufacturing and fulfillment crew, energetic sales team, dialed in support functions and devoted leadership team. We have grown exponentially in the past 5-years, but have intentionally maintained our small, family feel culture that is the core of our existence. Our employees have a strong affiliation to our brand and products, and their passion is reflected in everything they do. You don't just join our team - you join our family.
The Opportunity. Aero Precision is seeking a talented, collaborative, and energetic Graphic Designer with strong foundation in creative design and aesthetics. Your creative talents will be applied to digital advertisements, major print ads, sales documents, video treatments, web graphics, packaging, tradeshow booths and more. The successful candidate will be an innovative, out-of-the-box thinker who strives for design excellence and enjoys challenges.
This position will be responsible for maintaining the visual representation of the Aero Precision brand in all aspects of design including typography, composition, color, and interaction. 
The Job. The Graphic Designer will create designs for email campaigns and print ads that drive customer engagement and sales. They will also create product packaging designs for all product lines. The Graphic Designer will provide static and animated designs for website, social media, marketing campaigns and online promotions, and support video productions with motion graphic designs. Additionally, they will monitor industry designs and marketing trends to ensure that designs are in line with current trends while keeping true to the Aero Precision Brand. 
Requirements
 Bachelor's degree in Graphic Design or related field preferred but not required.
Minimum of 3 years of experience as a Graphic Designer.
Expertise in the standard design tools, e.g. Adobe Photoshop, InDesign, Illustrator.
Proficiency in Adobe After Effects.
Excellent communication, presentation, interpersonal and analytical skills 
Ability to quickly create detailed comps/mockups and complete finished designs based upon feedback received.
Desire to learn and work in a fast-paced collaborative environment where the ability to change focus and adapt to new creative challenges on the fly is key.
The Benefits. 
100% Paid Medical, Dental, Vision for Employee (family benefits also available)
100% Paid Life Insurance
Disability Plans
401(k) Plan
Paid Time Off (PTO)
Paid Holidays, including Birthday Holiday
Best Employee Product Discount in Industry
Growing Company with a Small Company Work Culture