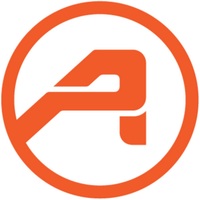 Aero Precision
Posted 8 days ago
LEO Sales Representative
Tacoma, Washington
Sales
Full-Time
Aero Precision - we're not like every manufacturer. Aero Precision's drive for clean, perfect engineering and machining is unwavering and, there is no margin for error. Not every manufacturer will have razor thin tolerance levels. Not every manufacturer will personally oversee the development, design and machining of every part that comes off the line. We are known for our superior engineering and machining by civilian, Law Enforcement and Military, and are dedicated to deliver the highest quality products available.
We're not like every employer. Precision machining is at the core of our success, but it wouldn't be possible without our amazing manufacturing and fulfillment crew, energetic sales team, dialed in support functions and devoted leadership team. We have grown exponentially in the past 5-years, but have intentionally maintained our small, family feel culture that is the core of our existence. Our employees have a strong affiliation to our brand and products, and their passion is reflected in everything they do. You don't just join our team - you join our family.
The Opportunity. The Sales Account Executive – Law Enforcement /Military will be responsible for unearthing new sales opportunities through networking and as a result, create long-term partnerships. In addition, creating detailed business plans to facilitate the attainment/maintenance of both the new and existing accounts for local, state, federal business, export sales, FMS and FMF sales opportunities. Training both internal and external partners on use of product as well as train CONUS/OCONUS Law Enforcement and Military customers in the employment and maintenance of firearms. Align with Law Enforcement/Military product development team to create new products and improve existing ones.
The Job. Manage the entire sales cycle from finding the opportunity to responding to an RFI/RFQ. Travel to tradeshows in order to find and source new relationships, including DLR and RTL channel shows when needed; present and demo products to prospective clients. Negotiate agreements and keep records of sales and data and align with key departments to facilitate contracts. Provide professional after-sales support to enhance the customer's dedication, remain in frequent contact with clients to understand their needs and respond to complaints/resolve issues aiming for customer satisfaction and preservation of the company's reputation. Operate with minimal support in OCONUS environment as an individual or part of a small team.
Requirements
Law Enforcement experience desired
Special Operations/Combat Arms experience a plus
Self-starter/Ability to work in a fast-paced environment with little guidance
Knowledge of Tender Websites: BETASAMM, Global Tender
Experience training CONUS/OCONUS military and law enforcement customers in the employment and maintenance of firearms
Demonstrated ability in working with foreign governments
Enthusiastic and passionate about firearms
Knowledge of market research, sales and negotiating principles
Knowledge of MS Office; knowledge of CRM software (eg: Salesforce or the like) is a plus
Excellent communication/presentation skills and ability to build relationships
Organizational and time-management skills
Results oriented
Travel CONUS/OCONUS 50%

The Benefits. 
100% Paid Medical, Dental, Vision for Employee (family benefits also available)
100% Paid Life Insurance
Disability Plans
401(k) Plan
Paid Time Off (PTO)
Educational Assistance Program
Paid Holidays, including Birthday Holiday
Best Employee Product Discount in Industry
Growing Company with a Small Company Work Culture