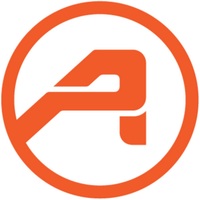 Aero Precision
Posted 17 days ago
Sales Support Coordinator
Tacoma, Washington
Sales
Full-Time
Aero Precision - we're not like every manufacturer. Aero Precision's drive for clean, perfect engineering and machining is unwavering and, there is no margin for error. Not every manufacturer will have razor thin tolerance levels. Not every manufacturer will personally oversee the development, design and machining of every part that comes off the line. We are known for our superior engineering and machining by civilian, Law Enforcement and Military, and are dedicated to deliver the highest quality products available.
We're not like every employer. Precision machining is at the core of our success, but it wouldn't be possible without our amazing manufacturing and fulfillment crew, energetic sales team, dialed in support functions and devoted leadership team. We have grown exponentially in the past 5-years, but have intentionally maintained our small, family feel culture that is the core of our existence. Our employees have a strong affiliation to our brand and products, and their passion is reflected in everything they do. You don't just join our team - you join our family.
The Opportunity. The Sales Support Coordinator is responsible for developing strategic relationships with new customers and building the customer base. They also play a key role in generating revenue through assisting with order entry and other customer needs.
The Job. The Sales Support Coordinator will source and close new dealer accounts. They will continue to develop relationships by looking in new areas to expand dealer engagement. The Sales Support Coordinator will exemplify strategic thinking and have a proven track record of reaching goals.
A Sales Support Coordinator may also have the following responsibilities:
Compiling daily lists of leads and delegating them to sales team associates
Maintaining an accessible and organized filing system for sales and administrative professionals
Assisting with the creation and entry of orders
Providing assistance to management team members and executives as needed
Creating and processing sales in a timely manner
Expediting requests rush orders and altering sales orders and shipping information as required
Requirements
Customer service or call center experience preferred
Firearms knowledge preferred, but not required
Reads and comprehends simple instructions, short correspondence, and memos; Writes simple correspondence; Presents information in one-on-one and small group situations to customers, clients, and other employees
Demonstrates decision making, brand-value building, and communication skills
Strategic thinker and proven excellence in planning and delivery
Ability to overcome/redirect objection
Verbal and written communication skills
Professional personal presentation
Accountable to meet or exceed established sales goals for designated territory as defined by Sales Manager
Administer and report sales leads according to company policies and procedures
Demonstrate knowledge of products and equipment to current and potential clients
Participate in product knowledge training, presentations, application training & product demonstrations
Reliability
Initiative
Basic knowledge of Microsoft Office products
Ability to provide clear and viable intel and feedback

The Benefits.
100% Paid Medical, Dental, Vision for Employee (family benefits also available)
100% Paid Life Insurance
Disability Plans
401(k) Plan
Paid Time Off (PTO)
Paid Holidays, including Floating Holiday
Educational Assistance Program
Best Employee Product Discount in Industry
Growing Company with a Small Company Work Culture