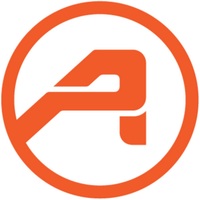 Aero Precision
Posted 24 days ago
Senior Warehouse Manager
Lakewood, Washington
Warehouse
Full-Time
Aero Precision - we're not like every manufacturer. Aero Precision's drive for clean, perfect engineering and machining is unwavering and, there is no margin for error. Not every manufacturer will have razor thin tolerance levels. Not every manufacturer will personally oversee the development, design and machining of every part that comes off the line. We are known for our superior engineering and machining by civilian, Law Enforcement and Military, and are dedicated to deliver the highest quality products available.
We're not like every employer. Precision machining is at the core of our success, but it wouldn't be possible without our amazing manufacturing and fulfillment crew, energetic sales team, dialed in support functions and devoted leadership team. We have grown exponentially in the past 5-years, but have intentionally maintained our small, family feel culture that is the core of our existence. Our employees have a strong affiliation to our brand and products, and their passion is reflected in everything they do. You don't just join our team - you join our family.
The Opportunity.  This is a new position created because of rapid business growth. A perfect opportunity for someone who has a relentless mindset for continuous improvement and an inspiring leadership style to drive vision and focus with our existing strong team of managers, supervisors, and associates. Huge opportunity to drive efficiencies and improve flow through work process improvements and automation solutions.
The Job. The Senior Warehouse Manager is responsible strategic leadership of our receiving, inventory, assembly, and shipping operations. This position is responsible for long-term planning, project management, KPI development, and goal setting on multiple levels within the Fulfillment department. The Sr. Warehouse Manager will assist with capital equipment purchases and make recommendations for new automation and process improvement opportunities. This position actively supports the company's goals by applying performance management techniques, reviewing workflow, resolving constraints, and enforcing quality and LEAN ideologies.
Requirements
We are looking for a Senior Fulfillment Manager with proven leadership, capital project management experience, and a background in process and team development.
5+ years of relevant experience in managing warehouse operations
Bachelor's Degree in Business Administration or related field preferred
Excellent verbal and written communication skills
Ability to interpret and explain inventory, production, and shipping reports
Strong attention to detail
Strong organizational skills
Strong interpersonal skills
Dependability, Reporting Skills, Creative Problem Solving, Dealing with Complexity, Deadline-Oriented, Time Management, Organization
Bilingual English & Vietnamese Preferred
Knowledge of ATF Compliance Regulations strongly preferred

The Benefits. 
100% Paid Medical, Dental, Vision for Employee (family benefits also available)
100% Paid Life Insurance
Education Assistance
Disability Plans
401(k) Plan
Paid Time Off (PTO)
Paid Holidays, including Floating Holiday
Best Employee Product Discount in Industry
Growing Company with a Small Company Work Culture