Product Group Intern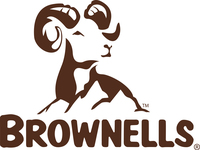 Brownells, Inc.
Posted 8 months ago
Product Group Intern
Grinnell, Iowa
Corporate
Full-Time
Brownells enjoys a great reputation in its industry and a great team to drive that brand, but we're constantly growing and need passionate people like you to join our team. As a family-owned company for more than 75 years, we can't wait to meet you -- and your family.

Speaking of your family, they come first, and we'll always do our best to help you spend the most time with them possible. In fact, we can prove it. We're the proud recipients of The Alliance of Work-Life Progress Seal of Distinction in both 2014 and 2015. We achieved this by implementing a number of employee-friendly programs including flexible work arrangements, and numerous initiatives designed to enhance the quality of the lives of our team members and their families.

Because of our great team, we're able to maintain a small-company feel, backed by the Midwestern values of honesty, integrity and respect, while being an internationally-recognized brand with customers in more than 60 countries worldwide.

We're proud to be a progressive company in a traditionally conservative industry, we're proud of our shooting heritage and we are Serious About Firearms.


POSITION SUMMARY:
In this position, the intern will learn how to take skills she or he may have acquired in school related to his or her particular areas of interest and apply them in a professional setting.


MAIN DUTIES & RESPONSIBILITIES:
Work with Product Team to do data entry portion of the new product process by inputting information into the Brownells systems
Ensure proper documentation is recorded for product entry
Compose copy & product data following guidelines
Provide data to any department requiring necessary new product information
Assists with product documentation and specs

POSITION REQUIREMENTS:


Education and Experience
High school diploma, GED or equivalent
Currently enrolled in a Bachelor's degree program
Ability to work 40 hours / week during the summer
Knowledge & Skills
Working knowledge of Microsoft Office, with an emphasis on and strengths in Excel
General knowledge of firearms & terminology
Strong communication skills; verbal, written and interpersonal skills
Strong organizational skills
Leadership Competencies
Organized and good with time management
Ability to learn on the fly
High level of integrity
Physical Demands
Sedentary work. Sedentary work involves lifting no more than 10 pounds at a time and occasionally lifting or carrying articles like docket files, ledgers, and small tools. Although a sedentary job is defined as one which involves sitting, a certain amount of walking and standing is often necessary in carrying out job duties. Jobs are sedentary if walking and standing are required occasionally and other sedentary criteria are met.
Physical Hazards – Health and Safety Concerns
General office environments
Ergonomics
DISCLAIMER: The above statements are intended to describe the general nature and level of work being performed by people assigned to this classification. They are not intended to be construed as an exhaustive list of all responsibilities, duties and skills required of personnel so classified. In addition, the employer may consider whether the individual applying for or holding the position is qualified. There are two steps involved in this determination. The first concerns whether the applicant or current employee satisfies the prerequisites for the position. The second step involves whether or not the person can perform the essential functions with or without reasonable accommodation.