Accounts Payable Specialist I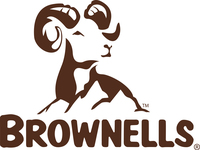 Brownells, Inc.
Posted 1 year ago
Accounts Payable Specialist I
Grinnell, IA
Finance
Full-Time
Brownells enjoys a great reputation in its industry and a great team to drive that brand, but we're constantly growing and need passionate people like you to join our team. As a family-owned company for more than 75 years, we can't wait to meet you -- and your family.

Speaking of your family, they come first, and we'll always do our best to help you spend the most time with them possible. In fact, we can prove it. We're the proud recipients of The Alliance of Work-Life Progress Seal of Distinction in both 2014 and 2015. We achieved this by implementing a number of employee-friendly programs including flexible work arrangements, and numerous initiatives designed to enhance the quality of the lives of our team members and their families.

Because of our great team, we're able to maintain a small-company feel, backed by the Midwestern values of honesty, integrity and respect, while being an internationally-recognized brand with customers in more than 60 countries worldwide.

We're proud to be a progressive company in a traditionally conservative industry, we're proud of our shooting heritage and we are Serious About Firearms.

POSITION SUMMARY:
The purpose of the position is to process accurate and timely payments for all invoices to ensure funds are disbursed and recorded in accordance with Company policy.
PRIMARY DUTIES & RESPONSIBILITIES:
Process AP in a timely manner
Review all invoices for appropriate documentation and approval prior to payment.
Prioritize invoice payment in accordance with cash discounts and payment terms.
Determine proper invoice expense account coding.
Process wire payments and bi-weekly check runs.
Monitor and review vendor statements.
Research and respond to vendor inquiries.
Enter vendor credit card payments, agreeing payment to invoice, P.O. and goods receipt and perform statement reconciliation.
Maintain and update vendor master files, responsible for accuracy and complete vendor information.
Coordinate with various departments to resolve invoice discrepancies.
Provide support for other areas as needed.
POSITION REQUIREMENTS:
Education and Experience
AA required (Accounting Preferred)
Experience with computer-based accounting systems
1-3 years of office experience (Accounting Preferred)
 Knowledge & Skills
Organization
Verbal Communication
Listening
Written Communication
Leadership Competencies
Customer Focus (L1)
Creativity and Innovation (L1)
Teamwork and Collaboration (L1)
Communication and Interpersonal Effectiveness (L1)
Drive for Results (L2)
Organizational Finance Policies Compliance and Maintenance (L2)
Physical Hazards – Health and Safety Concerns
General office environment
Ergonomics
Physical Demands
Sedentary work. Sedentary work involves lifting no more than 10 pounds at a time and occasionally lifting or carrying articles like docket files, ledgers, and small tools. Although a sedentary job is defined as one which involves sitting, a certain amount of walking and standing is often necessary in carrying out job duties. Jobs are sedentary if walking and standing are required occasionally and other sedentary criteria are met.