VP of Finance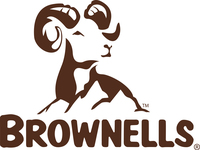 Brownells, Inc.
Posted 8 months ago
VP of Finance
Grinnell, Iowa
Finance
Full-Time
Are you passionate about adventure and our freedom-loving customers, and have a strong commitment to the 2nd Amendment? Do you have proven success as a leader in Finance, and a willingness to roll up your sleeves to join the team in developing innovative cost-saving solutions? If you are looking for a leadership role in a family-owned, growth-minded, customer-centric company just outside the Des Moines metro area…APPLY NOW!


As Vice President of Finance at Brownells, you will direct and oversee all financial activities of the corporation, including preparation of current financial reports as well as summaries and forecasts for future business growth and general economic outlook. You will also be responsible for the Finance department and shall perform as a key player in the strategic management of the business. This includes direct responsibility for finance, forecasting, budgeting and strategic financial planning.


Reporting to the CFO, the ideal candidate is a servant leader who will drive an innovative/growth mindset across the department and lead the charge to reduce costs and maximize return on investment. S/he will institute a disciplined and process-oriented approach to financial and operational management, taking the lead in communicating its value and importance throughout the organization and in holding all management accountable.


Benefits You Will Enjoy


Competitive Salary
Generous Paid Time Off
Health, Dental, and Vision packages to fit your needs
Additional voluntary supplemental insurance plans
Fully-vested 401(k) company match
Tuition Assistance Program
Career Pathing Program
Generous employee discount
Full range access at our Big Springs Shooting Complex
Opportunity to work alongside people who are passionate about adventure and the outdoors!
What You Will Do


Main Duties & Responsibilities


Oversees and directs budgeting, monthly reporting, ratio analysis, long-range forecasting, and alternative investments
Reviews the preparation of all financial reports, including income statements, balance sheets, tax returns, and reports for government regulatory agencies
Coordinates departmental budget programs, variance analyses, and forecasts
Appraises the organization's financial position and issues periodic reports on organization's financial stability, liquidity, and growth
Reviews reports to analyze projections of sales and profits against actual figures, budgeted expenses against final totals, and suggests methods of improving the planning process as appropriate
Analyzes company operations to pinpoint opportunities for improvement and/or investments
Assists with setting overall financial strategy and metric objectives for senior executives up to and including the Board of Directors
Other Responsibilities


Works with department managers for financial guidance/management
Recruits, trains, supervises, and evaluates department staff
Establishes, manages and develops bank and other financial institution relationships
Assists in providing information to company ownership as it relates to company performance and governance
What You Will Need


Education & Experience


Bachelor's degree in Business, Accounting, or Finance required
At least 10 years of progressive financial leadership experience
5+ years of strategic planning experience
Experience managing a company or division with sales in excess of $1B
Experience in recruiting and building a high-performing Finance/Accounting team, ensuring resources are aligned to drive success of the business
Preferred Qualifications


MBA, CFA
Fortune 500 experience
Experience with activity-based costing and cost allocation models
ETL experience with SQL Server, Power BI, Tableau and equivalents
Knowledge & Skills


Subject matter expert in multiple fields within functional area
Knowledge of finance, accounting, budgeting, and cost control principles including Generally Accepted Accounting Principles
Ability to synthesize financial information into a concise story and communicate it effectively, leveraging strong interpersonal, written and verbal communication skills
Excellent analytical and organizational skills
Knowledge of database and accounting computer application systems to supply the most accurate financial information
Comfortable in an environment where multiple stakeholders (with potentially conflicting agendas) must be served and influenced; related experience could have been gained in a highly matrixed corporate structure or in a multi-business units corporation
Politically astute with the kind of interpersonal skills that ensure open communication and transparency of motives among multiple constituencies; coupled with
Unquestionable integrity and business ethics
Broad perspective on business, yet one who is highly analytical, and data-driven in his/her problem-solving and influencing style
Leadership Competencies


Strategic thinking: a visionary strategist who knows what the organization needs to be doing tomorrow, evidenced by having visions of possibilities and creating breakthrough plans to achieve them
Cost-conscious: business decisions are analyzed considering cost and benefits and by being fully immersed in the decision process, knowing how business works
Team player: puts aside his/her personal goals and works well with others, doing what he/she needs to do to strive for a common goal; identifies roles, jobs, tasks, rewards and objectives within a group and defines success in terms of the whole team, evidenced by building strong teams
Develop talent: is a people builder, evidenced by actively providing challenging and stretch tasks and assignments 


Physical Demands


Sedentary work. Sedentary work involves lifting no more than 10 pounds at a time and occasionally lifting or carrying articles like docket files, ledgers, and small tools. Although a sedentary job is defined as one which involves sitting, a certain amount of walking and standing is often necessary in carrying out job duties. Jobs are sedentary if walking and standing are required occasionally, and other sedentary criteria are met.


Physical Hazards – Health and Safety Concerns


General office environments
Ergonomics