Associate Developer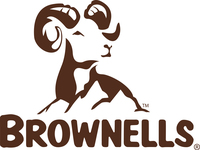 Brownells, Inc.
Posted 9 months ago
Associate Developer
Grinnell, Iowa
IT
Full-Time
Brownells enjoys a great reputation in its industry and a great team to drive that brand, but we're constantly growing and need passionate people like you to join our team. As a family-owned company for more than 75 years, we can't wait to meet you -- and your family.

Speaking of your family, they come first, and we'll always do our best to help you spend the most time with them possible. In fact, we can prove it. We're the proud recipients of The Alliance of Work-Life Progress Seal of Distinction in both 2014 and 2015. We achieved this by implementing a number of employee-friendly programs including flexible work arrangements, and numerous initiatives designed to enhance the quality of the lives of our team members and their families.

Because of our great team, we're able to maintain a small-company feel, backed by the Midwestern values of honesty, integrity and respect, while being an internationally-recognized brand with customers in more than 60 countries worldwide.

We're proud to be a progressive company in a traditionally conservative industry, we're proud of our shooting heritage and we are Serious About Firearms.


POSITION SUMMARY:
The systems and software developer will work with other Brownells developers to develop code, tactical design and requirements on modules or elements of modules, based on specific guidelines in support of Brownells' strategic objectives, and address/remediate application defects as assigned. They should demonstrate innovation, constant learning, self-motivation and effective team participation. This person should demonstrate a willingness to share knowledge, possess excellent listening skills as well as strong analytical skills. The candidate must be able to work effectively under project and daily deadlines, and manage multiple tasks simultaneously.


MAIN DUTIES & RESPONSIBILITIES:
Provide operational and maintenance support with assistance/guidance from the Application Development Team as assigned.
Document requirements, tactical design and develop code related to .Net, IBM IIB/MQ/ODM, and web services, including front-end development, server-side development and the core database on small modules or elements of modules with assistance/guidance from the Application Development Team, based on specific guidelines (small scale) in support of Brownells' strategic objectives.
Maintain status of project in Brownells project tracking system and/or provide timely communication to all stakeholders.
Follow the current Brownell's software standards and Scrum Agile development methodology
Ensure users are provided professional, courteous and timely communication, support and service.
OTHER DUTIES & RESPONSIBILITIES:
Actively participate with the Application Development Team on application design and architecture discussions.
Keep abreast of emerging technology.
Create and maintain relevant application process flows and documentation as assigned
POSITION REQUIREMENTS:


Education and Experience
High school diploma, GED, or equivalent required
BA/BS degree in Computer Science/MIS or equivalent work experience
One to two years of relevant experience
Knowledge & Skills
General Programming Skills, including software algorithm design and software performance tuning.
Software Development Fundamentals, including software design, software debugging, software documentation, and software testing
Understanding of Agile/SCRUM development methodology preferred
Strong analytical and troubleshooting skills
Strong analytical and troubleshooting skills
Demonstrate good judgment in solving problems as well as identifying problems.
Good organizational skills, accuracy and attention to detail.
Can communicate effectively with non-technical staff and with members of interdisciplinary teams.
Must be able to produce working and efficient code with assistance.
Ability to bring projects to completion in a timely manner with assistance.
Ability to effectively prioritize and execute tasks in a high-pressure environment with guidance from manager.
Ability to work both independently and in a team-oriented, collaborative environment.
Leadership Competencies
Customer Focus (L1)
Creativity and Innovation (L1)
Teamwork and Collaboration (L1)
Communication and Interpersonal Effectiveness (L1)
Drive for Results (L2)
Modeling (L1)
Programming (L2)
Physical Demands
Sedentary work. Sedentary work involves lifting no more than 10 pounds at a time and occasionally lifting or carrying articles like docket files, ledgers, and small tools. Although a sedentary job is defined as one which involves sitting, a certain amount of walking and standing is often necessary in carrying out job duties. Jobs are sedentary if walking and standing are required occasionally and other sedentary criteria are met.
Physical Hazards – Health and Safety Concerns
General office environments
Ergonomics