Director of Enterprise Architecture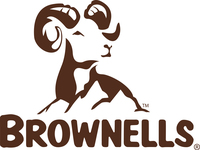 Brownells, Inc.
Posted 5 months ago
Director of Enterprise Architecture
Grinnell, Iowa
IT
Full-Time
Adventure Summary


The Director of Enterprise Architecture is key in establishing the organization's IT architecture standards across integrated processes, applications, data, and technology solutions to ensure alignment with the business strategy and roadmap. Leading the development team and working alongside our Infrastructure and Transformation teams, performs technical planning, architecture development and modification of specifications. This role works across all departments, with the executive leadership, technology teams, business stakeholders, implementation partners and application vendors to shape enterprise solution architecture. The enterprise architect is responsible for providing leadership and guidance for selection, design, redesign, implementation, and lifecycle management of technology solutions for existing and future business requirements to ensure market leadership for Brownells.


What You Will Do


Main Duties & Responsibilities:
Help chart our course through a digital transformation including but not limited to multi-year roadmaps, future state tools and capabilities, organizational adjustments and additions.
Provide partnership to the organization on matters pertaining to technology strategy.
Work with technology delivery teams to describe the vision and partner to support execution.
Partner with IT Security to ensure future state plans and visions have the appropriate protections of patient data and company IP in place.
Works together with Infrastructure to champion continuous improvement of Technology.
Partner with Data Insights team to understand and recommend appropriate solutions for the organization to achieve objectives around Insights and Analytics informing decision making.
Lead the design and information architecture and roadmap of analytic platforms that support the business needs.
Develop multi-year roadmaps, provide the vision and work with individual IT leaders to translate this into actionable plans.
Utilize in-depth knowledge of platform technologies, software engineering, data engineering and data science to define target architectures, patterns and automation processes.
Provide technical leadership while developing and maintaining relationships with IT and Business leaders.
Create presentations to illustrate delivery plans, concepts, and prototypes, summarizing marketplace and competitive strategy.
Provides expert analysis on "buy vs build" dialog and total cost of ownership to facilitate informed decision making.
Provides guidance for the specification, identification design, development and implementation of software, hardware, services including SaaS, PaaS, IaaS for ecommerce applications and related technology.

What You Will Need
8+ years of progressive leadership experience in functional area positions
8+ years IT experience in large or mid-size organization
5+ years of experience leading application/product development teams
3+ years of experience working with cloud and data capabilities
Bachelor's degree in a relevant field is required; an advanced degree, particularly an MBA, is preferred
A proven track record as a strategic thinker, visionary, thought leader, influencer and change agent / change manager, with a strategic consulting approach and related skills.
Broad IT expertise in various disciplines, such as systems development, infrastructure, cybersecurity, change management, etc.
Understanding of ITIL & related Frameworks
Working knowledge of TOGAF

Knowledge & Skills
Strong organizational skills, including program and project governance.
The ability to work effectively in areas of ambiguity and create solutions to complex problems, and a dedicated results orientation.
The ability to develop key business partnerships both internal and external, and to build peer-to-peer relationships.
Ability to present to IT and executive business leaders and decision makers while providing appropriate thought leadership and creative insights when needed.
Hands on experience of migrating legacy applications to modern applications.
End-to-end architectural experience from front-office consumer facing applications through to back-office inter-system applications and administrative applications and how they all integrate
Exceptional problem solving and conflict resolution skills

Leadership Competencies
Customer Focus (L4)
Creativity and Innovation (L4)
Teamwork and Collaboration (L4)
Communication and Interpersonal Effectiveness (L4)
Drive for Results (L4)
Business Analysis (L4)
Testing & Quality Assurance (L4)

Physical Demands
Sedentary work. Sedentary work involves lifting no more than 10 pounds at a time and occasionally lifting or carrying articles like docket files, ledgers, and small tools. Although a sedentary job is defined as one which involves sitting, a certain amount of walking and standing is often necessary in carrying out job duties. Jobs are sedentary if walking and standing are required occasionally and other sedentary criteria are met.

Physical Hazards – Health and Safety Concerns
General office environments
Ergonomics
 
Where You'll Be Located
Grinnell, Iowa


Live Your Adventure!
Brownells is a subsidiary of 2nd Adventure Group. At 2nd Adventure Group, our mission is to provide a platform to connect people with their passions. Our brands are aligned to empower people to be inspired, educated, and outfitted for a lifetime of enjoying and sharing the spirit of adventure. Our sister companies include: Crow Shooting Supply, Sinclair International, AR15.com, W.L. Baumler Co. and Big Springs Range Complex.


DISCLAIMER: The above statements are intended to describe the general nature and level of work being performed by people assigned to this classification. They are not intended to be construed as an exhaustive list of all responsibilities, duties and skills required of personnel so classified. In addition, the employer may consider whether the individual applying for or ho