IT Engineer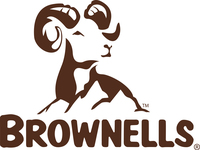 Brownells, Inc.
Posted 6 months ago
IT Engineer
Grinnell, Iowa
IT
Full-Time
Brownells enjoys a great reputation in its industry and a great team to drive that brand, but we're constantly growing and need passionate people like you to join our team. As a family-owned company for more than 75 years, we can't wait to meet you -- and your family.

Speaking of your family, they come first, and we'll always do our best to help you spend the most time with them possible. In fact, we can prove it. We're the proud recipients of The Alliance of Work-Life Progress Seal of Distinction in both 2014 and 2015. We achieved this by implementing a number of employee-friendly programs including flexible work arrangements, and numerous initiatives designed to enhance the quality of the lives of our team members and their families.

Because of our great team, we're able to maintain a small-company feel, backed by the Midwestern values of honesty, integrity and respect, while being an internationally-recognized brand with customers in more than 60 countries worldwide.

We're proud to be a progressive company in a traditionally conservative industry, we're proud of our shooting heritage and we are Serious About Firearms.


POSITION SUMMARY:
The IT Engineer will work with other Brownells IT engineers and teams to implement, maintain and support IT solutions in order to meet the growing business needs and address/remediate issues as assigned. Will be responsible for enterprise server infrastructure; support and scheduled maintenance. The position will require engineering and support of roughly 80% Microsoft Server & Desktop Systems, 10% Security and 10% VoIP systems. This position is a customer facing role and is a great opportunity to work with a diverse breadth of technologies. They should demonstrate innovation, constant learning, and effective team participation. This person should demonstrate a willingness to share knowledge. They should possess excellent communication and listening skills as well as strong analytical and problem-solving skills. The candidate must be able to work effectively under project and daily deadlines.


MAIN DUTIES & RESPONSIBILITIES:
Supports our Cloud Services and datacenter infrastructure.
Responsible for distribution and installation of all software/hardware updates and upgrades.
Supports and maintains systems and services in a hybrid (on premise /public cloud) environment.
Supports and maintains Microsoft Active Directory (2008 R2, 2012 and 2012 R2)
Responds to support requests and participate in a 24x7 on-call support rotation and off-hours maintenance windows
Identifies end user behavior patterns and develops solutions to support that behavior.
Provides new application ideas to all areas of the company on how new technology can be utilized to gain better efficiency and improve company productivity according to industry best practices.
Designs and implements complex server configurations for application installations.
Manages third party partners when appropriate to implement overall strategy.
Ensures backup, recovery and security procedures are set up and performed as planned and necessary according to industry best practices.
Works with team to develop, publish, and enforce enterprise security policies.
Business Continuity:
Ensures that all infrastructures can be recovered within published SLA.
Works with team members to develop and publish enterprise SLA's.
Assist with selection and maintains strategic relationship with third-party vendors.
Meets with management and end users to recommend enterprise infrastructure solutions to increase efficiencies and to find cost-effective solutions to new and existing software and hardware needs.
Provides significant influence in strategy.
Displays technical leadership role in support of the infrastructure team members.
Provides technical assistance and operational frameworks for team members.
Answers questions or resolves computer problems for clients in person, via telephone or from remote locations.
Delivers group training for recurring problems.
Composes and communicates "tips" for team members to assist in maximizing their effectiveness.
Develops work plans for less experienced Systems Administrators.
Keeps records of maintenance and troubleshooting activities and reports trends.
Respond to support requests and participate in a 24x7 on-call support rotation and off-hours maintenance windows
Downloads and evaluates new versions of software/firmware/hardware for infrastructure and makes recommendations based on findings.
Monitors infrastructure systems against published SLA.
Documents, supports, and carries out the hardware and operating system and software maintenance schedule.
Develops and maintains documentation for other team members to perform their roles.
Anticipates infrastructure needs for planning and budgeting via monitoring the organization's appropriate usage and the implementation of rotation planning.

POSITION REQUIREMENTS:
Education and Experience
Five years of relevant experience or equivalent education (BA/BS degree and 2 years of relevant experience)
BA/BS degree preferred, but not required
MSCE certification preferred, but not required
 
Knowledge & Skills
Windows Server, Active Directory, GPO, DNS, DHCP, and other associated server roles.
Experience with Microsoft System Center Suite
Experience with management Microsoft environments.
Windows Remote Desktop 2008R2/2012R2/2016 environments
Third party application installation and management.