Senior .Net Developer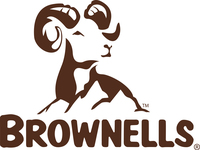 Brownells, Inc.
Posted 9 months ago
Senior .Net Developer
Grinnell, Iowa
IT
Full-Time
Brownells enjoys a great reputation in its industry and a great team to drive that brand, but we're constantly growing and need passionate people like you to join our team. As a family-owned company for more than 75 years, we can't wait to meet you -- and your family.

Speaking of your family, they come first, and we'll always do our best to help you spend the most time with them possible. In fact, we can prove it. We're the proud recipients of The Alliance of Work-Life Progress Seal of Distinction in both 2014 and 2015. We achieved this by implementing a number of employee-friendly programs including flexible work arrangements, and numerous initiatives designed to enhance the quality of the lives of our team members and their families.

Because of our great team, we're able to maintain a small-company feel, backed by the Midwestern values of honesty, integrity and respect, while being an internationally-recognized brand with customers in more than 60 countries worldwide.

We're proud to be a progressive company in a traditionally conservative industry, we're proud of our shooting heritage and we are Serious About Firearms.


POSITION SUMMARY:
The .Net Developer will work with other Brownells developers to develop code, tactical design and requirements on modules or elements of modules, based on specific guidelines in support of Brownells' strategic objectives, and address/remediate application defects as assigned. They should demonstrate innovation, constant learning, self-motivation and effective team participation. This person should demonstrate a willingness to share knowledge, possess excellent listening skills as well as strong analytical skills. The candidate must be able to work effectively under project and daily deadlines, and manage multiple tasks simultaneously.


MAIN DUTIES & RESPONSIBILITIES:
Leads efforts to design, develop, and implement solution architecture for enterprise-class products related to .Net, IBM IIB/MQ/ODM, and web services, including front-end development, server-side development and the core database.
Provides technical consultation, design, and development support for more complex existing and new systems development.
Performs analysis and requirements gathering without supervision.
Prepares technical specifications for programs to be written; designs, codes, tests, debugs, and documents more complex/business critical programs.
Provides operational and maintenance support for most complex existing applications.
Reviews code to ensure that any new application integration into company systems meets internal architectural requirements, functional requirements, system compliance, and interface specifications.
Has responsibility for determining quality assurance, standards, and development technology directions.
Envisions new technical capabilities and common applications components.
Leads collaborates efforts with the development team on application architecture.
Ensures users are provided professional, courteous and timely communication, support and service.
Mentor, coach, or assist less experienced developers.
Maintains status of project in project tracking system and/or provides timely communication to all stakeholders
OTHER DUTIES & RESPONSIBILITIES:
Delivers high-quality solutions on time.
Manages risks, issues and concerns.
Develops time estimates for project deliverables.
Solicits internal customer feedback and takes appropriate action.
Works with the development team; identifies technical, human resource and business process implications of future product offerings and enhancement.
Works closely with Systems Architect and IT team on quality assurance, program logic, and data processing.
Collaborates with analysts, designers, and system owners in the testing of new software programs and applications.
Keeps abreast of emerging technology and how it could be leveraged at Brownells.
POSITION REQUIREMENTS:


Education and Experience
Ten plus years of relevant experience or equivalent education (BA/BS degree in Computer Science/MIS and 7 years of relevant experience)
BA/BS degree in Computer Science/MIS preferred
Certifications in Microsoft technical area and/or Professional Developer certification preferred
Knowledge & Skills
Software Development Life Cycle, including Change Management
Effective communication
Systems Thinking
Identifying problems with little to no supervision from upper management
Application Design and Implementation Best Practices
Database Design Concepts
Project Management Skills
Software Process Improvement
Interpreting Code
Requirements Writing
Develop Test Scenarios
Information and Data Validation
Gathering and Using Information
Object Oriented Design Principles
Leadership Competencies
Customer Focus (L4)
Creativity and Innovation (L3)
Teamwork and Collaboration (L3)
Communication and Interpersonal Effectiveness (L3)
Drive for Results (L2)
Modeling (L3)
Programming (L4)