Content Creator II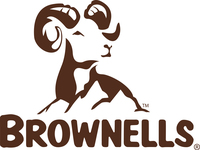 Brownells, Inc.
Posted 8 months ago
Content Creator II
Rockwell, Texas
Marketing
Full-Time
Brownells enjoys a great reputation in its industry and a great team to drive that brand, but we're constantly growing and need passionate people like you to join our team. As a family-owned company for more than 75 years, we can't wait to meet you -- and your family.

Speaking of your family, they come first, and we'll always do our best to help you spend the most time with them possible. In fact, we can prove it. We're the proud recipients of The Alliance of Work-Life Progress Seal of Distinction in both 2014 and 2015. We achieved this by implementing a number of employee-friendly programs including flexible work arrangements, and numerous initiatives designed to enhance the quality of the lives of our team members and their families.

Because of our great team, we're able to maintain a small-company feel, backed by the Midwestern values of honesty, integrity and respect, while being an internationally-recognized brand with customers in more than 60 countries worldwide.

We're proud to be a progressive company in a traditionally conservative industry, we're proud of our shooting heritage and we are Serious About Firearms.


POSITION SUMMARY:
The purpose of the position is to engage our followers on multiple online platforms. We are looking for a motivated person that can create multiple videos weekly as well as engage our users on firearm and industry topics.


MAIN DUTIES & RESPONSIBILITIES:
Represent AR15.COM on video content, social media platforms, and our website's forums
Represent AR15.COM on video content, social media platforms, and our website's forums
Record 4+ videos each week that cover various firearm products and industry news
Collaborate with other YouTube personalities to grow exposure
Work independently and with a collaborative team
Stay current with firearm news and industry trends
Research industry-related topics
Prepare well-structured drafts using digital publishing platforms
Film and edit high-quality, compelling audio and video content
Collaborate with other departments to improve user experience and internal tools
Collaborate with internal team on new content sponsorship opportunities
Analyze firearm related social media trends and performance analytics of AR15.COM's content
Collaborate internally on social strategy and brand vision
Work with AR15.COM site staff to assist in moderation of forums.
Maintain a high level of familiarity with our website's code of conduct
Review escalated and user-reported content for compliance
Identify and report on trends in our online community
OTHER DUTIES & RESPONSIBILITIES:
POSITION REQUIREMENTS:
Education and Experience
High school diploma, GED, or equivalent required
Six plus years of relevant experience or equivalent education (BA/BS degree and 5 years of relevant experience)
BA/BS degree preferred, but not required
In depth knowledge of firearms/firearm industry and willingness to learn
Must be able to legally qualify/hold a firearm or FFL permit
Knowledge & Skills
Ability to maintain confidential business information
Ability to respond to industry partners in a timely and effective manner
Ability to work independently with minimum supervision
Strong communication (written, oral and interpersonal skills)
Strong organizational skills
Strong news judgment, high energy, and self- motivation
Leadership Competencies
Customer Focus (L3)
Creativity and Innovation (L3)
Teamwork and Collaboration (L3)
Communication and Interpersonal Effectiveness (L3)
Drive for Results (L3)
Physical Demands
Sedentary work. Sedentary work involves lifting no more than 10 pounds at a time and occasionally lifting or carrying articles like docket files, ledgers, and small tools. Although a sedentary job is defined as one which involves sitting, a certain amount of walking and standing is often necessary in carrying out job duties. Jobs are sedentary if walking and standing are required occasionally and other sedentary criteria are met.
Physical Hazards – Health and Safety Concerns
General office environments
Ergonomics