Digital Marketing Specialist I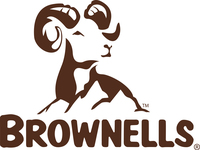 Brownells, Inc.
Posted 7 months ago
Digital Marketing Specialist I
Grinnell, Iowa
Marketing
Full-Time
Adventure Summary
The Digital Marketing Specialist will support the strategy and drive execution and comprehensive analysis behind all digital marketing programs for Brownells.com including but not limited to paid search, affiliate marketing, social channels, email marketing, search engine optimization. This role is also responsible for developing, implementing and advancing the communication strategies, campaigns and capabilities of our email marketing program to meet our customer retention and customer lifetime value initiatives. The ideal candidate must be comfortable in managing all end-to-end digital marketing efforts and clearly and intelligently articulate strategies to all involved parties.

What You Will Do


Main Duties & Responsibilities:
Manage day-to-day tasks as assigned by Digital Marketing Manager and Merchandising Manager. Brownells.com digital performance marketing efforts including paid search, affiliate marketing, performance display, email marketing, search engine optimization
Maintain key performance reports that indicate goals for each digital marketing channel, track results to goal and share results with senior management. Gather any necessary metrics as directed by Merch and Marketing Manager
Manage day-to-day email marketing tasks and creation that drive revenue, consumer engagement/retention and support brand marketing goals
Assist with collaboration with Ecommerce, Design, and Social Media teams to define and manage campaign initiatives
Independently adhere to project calendar, manage time and prioritize daily workload
Oversee email communications program, including standing coordination, production, and deployment of high quality, on-time campaigns
Assist developing and optimizing new triggered email programs, merchandise recipes and blocks, and define business logic behind customization, campaign prioritization, frequency caps, etc.
Collaborate with Digital Marketing senior leaders to devise appropriate cross-channel efforts and communication streams across tactics by customer acquisition and retention goals
Proactive research and identification of opportunities to further drive revenue through customer campaigns and improve marketing efficiencies
Shares untapped business opportunities through analysis of customer, marketing, and web data
Continuously aim for conversion of customers post first-touch, designing brand induction points across email communications, domestic and international
Execute A/B testing as directed by managers, gather and document results in an organized format. 


What You Will Need


Education and Experience
Four plus years of relevant experience in marketing analytics and\or statistics or equivalent education (BA/BS degree in Statistics, Marketing, Economics or related field and 2 years of relevant experience in marketing analytics and\or statistics)
BA/BS degree or higher in Statistics, Marketing, Economics or related field preferred, but not required 


Knowledge & Skills
Conceptual Thinking
Complex Problem Solving
Data collection
Advanced written expression
Technical communications
Gathering and using both structured and unstructured information 


Leadership Competencies
Customer Focus (L1)
Creativity and Innovation (L2)
Teamwork and Collaboration (L1)
Communication and Interpersonal Effectiveness (L2)
Drive for Results (L2) 


Physical Demands
Light work. Light work involves lifting no more than 20 pounds at a time with frequent lifting or carrying of objects weighing up to 10 pounds. Even though the weight lifted may be very little, a job is in this category when it requires a good deal of walking or standing, or when it involves sitting most of the time with some pushing and pulling of arm or leg controls. To be considered capable of performing a full or wide range of light work, you must have the ability to do substantially all of these activities. 


Physical Hazards – Health and Safety Concerns
General office environments
Ergonomics 


Where You'll Be Located
Grinnell, Iowa 


Live Your Adventure!
Brownells is a subsidiary of 2nd Adventure Group. At 2nd Adventure Group, our mission is to provide a platform to connect people with their passions. Our brands are aligned to empower people to be inspired, educated, and outfitted for a lifetime of enjoying and sharing the spirit of adventure. Our sister companies include: Crow Shooting Supply, Sinclair International, AR15.com, W.L. Baumler Co. and Big Springs Range Complex. 


DISCLAIMER: The above statements are intended to describe the general nature and level of work being performed by people assigned to this classification. They are not intended to be construed as an exhaustive list of all responsibilities, duties and skills required of personnel so classified. In addition, the employer may consider whether the individual applying for or holding the position is qualified. There are two steps involved in this determination. The first concerns whether the applicant or current employee satisfies the prerequisites for the position. The second step involves whether or not the person can perform the essentia