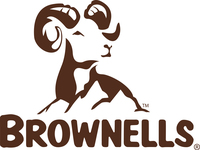 Brownells, Inc.
Posted 8 days ago
Retail Firearms Associate
Grinnell, Iowa
Retail
Full-Time
Brownells is seeking an energetic, knowledgeable, and customer-focused Retail Firearms Associate to join our sales team. The ideal candidate will be passionate about firearms, have excellent communication skills, and be able to provide top-notch customer service. As a Retail Firearms Associate, you will play an essential role in helping customers make informed decisions about their firearms related purchases while ensuring compliance with all federal, state, and local regulations. This is a full-time position, working four 10-hour shifts from 8am-6:30pm, on a rotating basis (including both weekdays and weekends).


Benefits You Will Enjoy


Competitive Wage
Generous Paid Time Off
Health, Dental, and Vision packages to fit your needs
Additional voluntary supplemental insurance plans
Fully vested 401(k) company match
Tuition Assistance Program
Career Pathing Program
Generous employee discount
Full range access at our Big Springs Shooting Complex
Opportunity to work alongside people who are passionate about adventure and the outdoors!
What You Will Do


Main Duties & Responsibilities


Greet and engage customers in a friendly and professional manner, establishing rapport and identifying their needs
Provide expert advice on a wide range of firearms, ammunition, accessories, and related products, ensuring customers make informed decisions
Maintain up-to-date knowledge of federal, state, and local laws and regulations pertaining to firearms sales and transfers
Conduct background checks and complete required paperwork accurately and in compliance with legal requirements
Process transactions efficiently, including cash handling, credit card processing, and inventory management
Ensure store cleanliness, organization, and attractive product displays
Develop and maintain long-term customer relationships by providing exceptional customer service and follow-up
Collaborate with team members to meet sales goals and improve overall store performance
Attend and participate in regular training sessions, sales meetings, and industry events to stay informed on the latest products, trends, and regulations
What You Will Need


Education & Experience


High school diploma, GED, or equivalent required
At least 1 year of experience in retail sales, preferably within the firearms industry, is highly desirable
Knowledge & Skills


Excellent communication and interpersonal skills with the ability to establish rapport and trust with customers
In-depth knowledge of firearms, ammunition, accessories, and related products
Familiarity with federal, state, and local firearms laws and regulations is a plus
Ability to work independently and as part of a team
Exceptional customer service skills
Detail-oriented with strong organizational and time management skills
Proficient in basic computer applications, such as Microsoft Office, and the ability to quickly learn new software and systems
Ability to stand/walk for up to 10-hour days
Physical Demands


Medium work. Medium work involves lifting no more than 50 pounds at a time, with frequent lifting or carrying of objects weighing up to 25 pounds.


Physical Hazards – Health and Safety Concerns


General office environments
Ergonomics