Fulfillment Associate Sat-Mon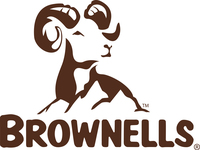 Brownells, Inc.
Posted almost 3 years ago
Fulfillment Associate Sat-Mon
Grinnell, IA
Warehouse
Full-Time
Brownells enjoys a great reputation in its industry and a great team to drive that brand, but we're constantly growing and need passionate people like you to join our team. As a family-owned company for more than 75 years, we can't wait to meet you -- and your family.

Speaking of your family, they come first, and we'll always do our best to help you spend the most time with them possible. In fact, we can prove it. We're the proud recipients of The Alliance of Work-Life Progress Seal of Distinction in both 2014 and 2015. We achieved this by implementing a number of employee-friendly programs including flexible work arrangements, and numerous initiatives designed to enhance the quality of the lives of our team members and their families.

Because of our great team, we're able to maintain a small-company feel, backed by the Midwestern values of honesty, integrity and respect, while being an internationally-recognized brand with customers in more than 60 countries worldwide.

We're proud to be a progressive company in a traditionally conservative industry, we're proud of our shooting heritage and we are Serious About Firearms.
POSITION SUMMARY:
This position is responsible for accurately picking and packing the regular customer orders in the most efficient manner. To securely package orders in the most cost effective manner, and to ensure that the package is marked with proper shipping and handling instructions. This also includes ensuring that accurate quantities of the correct product are received and entered into the inventory system, as well as to accurately place product in designated areas throughout the fulfillment area in an efficient and safe manner and to maintain sufficient quantities of items on warehouse shelves to meet daily usage. This position is also responsible for ensuring available supplies of product sold as assembly kits are available to meet customer demands.
MAIN DUTIES & RESPONSIBILITIES:
Fills customer orders by retrieving them from appropriate shelving.
Packing
Packs items of customer order securely into the most cost effective box and bags, and prepares order to be shipped out to customers.
Verifies receipt of ordered items by comparing packing list to product received.
Verifies quality and quantity of product.
Logs discrepancies and passes information to other areas for corrective action
Enters product received into inventory system.
Other Responsibilities:
Using correct scanners, places received product in designated areas.
Keys new and second locations for product into the computer and moves product accordingly.
Assembles and packages items from bulk quantities to designated product assembly quantities.
Assists in filling out forms and documenting material movement and location of inventory to ensure timely, damage-free, and accurate shipments and stock
Organize and store supplies
POSITION REQUIREMENTS:
Education and Experience
High school diploma, GED, or equivalent required
Forklift experience preferred, not required
 Knowledge & Skills
Data entry          
Basic computer skills
Good communication skills
Arithmetic computation
Basic reading
Basic writing      
Standing/walking for 8 hour days
Lifting 5 lbs. frequently, 30 lbs. occasionally, 40-50 lbs. occasionally with assistance
Able to safely climb ladders and use stairs
Work in conditions ranging from 40-100 degrees              
Able to use computers/hand scanners
Leadership Competencies
Customer Focus L1
Creativity & Innovation L1
Teamwork & Collaboration L1
Communication & Interpersonal Effectiveness L1
Drive for Results L2
Physical Hazards – Health and Safety Concerns
Physical Demands
Medium work. Medium work involves lifting no more than 50 pounds at a time with frequent lifting or carrying of objects weighing up to 25 pounds.
DISCLAIMER:  The above statements are intended to describe the general nature and level of work being performed by people assigned to this classification.  They are not intended to be construed as an exhaustive list of all responsibilities, duties and skills required of personnel so classified. In addition, the employer may consider whether the individual applying for or holding the position is qualified.  There are two steps involved in this determination.  The first concerns whether the applicant or current employee satisfies the prerequisites for the position.  The second step involves whether or not the person can perform the essential functions with or without reasonable accommodation.