Warehouse Material Handler Weekend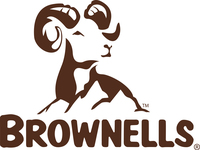 Brownells, Inc.
Posted 1 year ago
Warehouse Material Handler Weekend
Grinnell, Iowa
Warehouse
Full-Time
POSITION SUMMARY:


This position is responsible for working in the warehouse or stock room to pull items to meet parts lists. Additional responsibility includes ensuring that a requested kit is directed to the appropriate area. The Warehouse Material Handler will be certified or trained in operating machinery used for moving heavy items.


PRIMARY DUTIES & RESPONSIBILITIES:
Main Responsibilities:
Unloads and loads product from/to incoming and outgoing delivery trucks in a safe manner.
Verifies proper receipt of products.
Moves pallets of product to designated area in the facility.
Operate Hand Jacks
Deliver/pickup product in a safe, compliant, and efficient manner
Regular cleaning, maintenance, and routine inspection of company vehicles
Occasional delivery of local customers, retail stores, and special events
Loading and unloading trucks with the customer's and Company's expectations in mind
Frequent transportation of hazardous material (powder, primers, etc.)
Frequent transport of Company supplies, mail, and internal orders between facilities
Other Responsibilities:
Material Handling
Participates in continuous process improvements
Assists in filling out forms and documenting material movement and location of inventory to ensure timely, damage-free, and accurate shipments and stock
Picks orders
Stocks product
Stocks office supplies for internal office areas
POSITION REQUIREMENTS:


Education and Experience
High school Diploma or GED or equivalent
Forklift experience preferred
Valid Driver's License required
Required Body of Knowledge and Skills
Operate power industrial vehicle
Organize and store supplies
Inventory records
Shipping, receiving, locating, transporting materials
Picking orders
Stacking pallets
Able to work at heights up to 30 feet
Data entry
Basic computer skills
Good communication skills
Arithmetic computation
Standing/walking for 8 hours
Lifting 5 lbs. frequently, 30 lbs. occasionally, 40-50 lbs. occasionally with assistance
Able to safely climb ladders and use stairs
Work in conditions ranging from 40-100 degrees
Able to use computers/hand scanners
Haz-Mat Shipping Regulations
Haz-Mat Proper safety practices
Physical Hazards – Health and Safety Concerns
General office environment
Ergonomics
Noise
Mental Demands
Category Flexibility
Control Precision
Physical Demands
Medium work. Medium work involves lifting no more than 50 pounds at a time with frequent lifting or carrying of objects weighing up to 25 pounds.