Weapon Tester I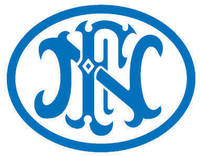 FN America
Posted almost 2 years ago
Weapon Tester I
Columbia, South Carolina
Assembly
Full-Time
Description
FN America, LLC is a U.S. subsidiary of FN Herstal, S.A., a global leader in the development and manufacturing of high-quality, reliable firearms for military, law enforcement and commercial customers worldwide. Headquartered in McLean, Virginia with manufacturing operations in Columbia, South Carolina, FN America is passionately committed to providing its customers with a portfolio of FN-branded products, training and support services that enhance user performance and safeguard their lives. For more information, visit us at or follow us on Facebook, Twitter and Instagram.
Position Summary
The Weapon Tester I cleans, inspects, and test fires all weapons and components.
Job Duties
Performs testing of weapons for all product lines.
Prepares ammunition to meet daily requirements.
Properly accounts for ammo usage.
Accurately annotates all test records.
Checks weapon serial numbers against bar codes and UID labels.
Reviews work instructions and routings to determine testing sequences.
Assists in daily cleaning and 5s duties
Responsible for accountability and maintaining of all fixtures and mounting devices used in weapon testing.
Performs functions as required to include troubleshooting, cause and effect, and repair.
Implements and sustains Lean initiatives for improvements in quality, cost, delivery, and safety.
Other duties as assigned by management*
Educational Requirements
High school diploma or general education degree (GED) is required.
Experience Requirement
Two years of weapons experience is required.
Skills and Competencies
All FN America employees are expected to demonstrate accountability, collaboration, communication, customer focus, and innovation. Additional requirements of this position include:
Ability to understand work instructions. Ability to create simple correspondence.
Ability to effectively communicate with others at all levels of the organization.
Ability to add, subtract, multiply, and divide in all units of measure, using whole numbers and decimals.
Knowledge of basic measuring and testing equipment.
Tools
Weapon fixtures and stands, Data recording devices, Magazine loaders, Small hardware tools, Measuring equipment
Licenses/Certifications
Weapons safety certification or equivalent is required. Range Safety Officer (RSO) certification is preferred.
Working Conditions
Typical manufacturing environment with some travel between buildings and to other locations required. May be exposed to loud noises, dangerous equipment, and chemicals. Must be able to frequently lift and/or move up to 10 pounds and occasionally lift and/or move up to 25 pounds unassisted.
All FN America employees have a responsibility to participate in the development of a safe and healthy workplace and to comply with instructions given for their own safety and health and that of others.
Equal Employment Opportunity/M/F/disability/protected veteran status
FN America, LLC is committed to working with and providing reasonable accommodation to individuals with physical and mental disabilities.If you need special assistance or an accommodation while seeking employment, please email HR@FNAmerica.com or call: 803-736-0522. We will make a determination on your request for reasonable accommodation on a case-by-case basis.
VEVRAA Federal Contractor