Administrative Assistant/Receptionist (Corporate HQ)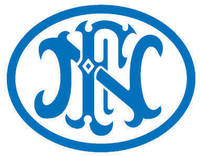 FN America
Posted 11 months ago
Administrative Assistant/Receptionist (Corporate HQ)
McLean, Virginia
Corporate
Full-Time
Description
FN America, LLC is a U.S. subsidiary of FN Herstal, S.A., a global leader in the development and manufacturing of high-quality, reliable firearms for military, law enforcement and commercial customers worldwide. Headquartered in McLean, Virginia with manufacturing operations in Columbia, South Carolina, FN America is passionately committed to providing its customers with a portfolio of FN-branded products, training and support services that enhance user performance and safeguard their lives. For more information, visit us at or follow us on Facebook, Twitter and Instagram.
Position Summary
The Administrative Assistant/Receptionist serves visitors by greeting, welcoming, and directing them appropriately, and processing access badges. In this role, the Administrative Assistant/Receptionist also performs administrative, clerical, accounting, and related functions to support the general management of the office.
Job Duties
Provides front desk support to guests.
Answers multi-line phone system.
Monitor's office supply inventory, places orders, and distributes.
Coordinates signature collection and processes all legal Agreements.
Orders office supplies for Headquarters and the STC facility.
Facilitates catering requests for Headquarters.
Prepares expense reports for the Executive team.
Assists the Executive Assistant to the CEO as needed. Provides backup when the Executive Assistant to the CEO is out.
Inputs all building maintenance requests. Assists with maintaining Headquarters' meeting room calendars and resolves scheduling conflicts.
Handles all shipping and receiving for Headquarters.
Stocks mail, kitchen and shipping supplies as needed.
Processes daily check batches.
Picks up mail from the Post office box twice weekly.
Provides administrative support to the STC site.
Interacts with vendors and finance department to facilitate processing and payment of invoices.
Orders business cards.
Assists with the development of written materials and communications.
Schedules appointments and RingCentral conference calls.
Assists with coordinating company-wide events to ensure set-up, clean-up, RSVPs, and prepares outgoing mail, faxes, and packages.
Other duties as assigned.
Educational Requirements
High school or equivalent diploma required.
Experience Requirements
Three years of assisting in an office environment or in facility/customer services preferred.
Skills and Competencies
All FN America employees are expected to demonstrate accountability, collaboration, communication, customer focus, and innovation. Additional skills required include:
Excellent time management skills and ability to multi-task and prioritize work.
Organizational skills and attention to detail.
Ability to perform multiple tasks (both routine and unique) simultaneously.
Able to apply sound business judgement and be trustworthy.
Ability to accomplish daily tasks in a timely manner.
Prioritization of tasks, problem-solving, time management skills.
High level of discretion and confidentiality.
Excellent verbal and written communication skills.
Ability to interact with all levels of management.
Proficiency with MS Office Suite.
Tools
Microsoft Office Suite. Working knowledge in SharePoint and RingCentral is preferred.
Working Conditions
Typical office environment with some travel between buildings and to other locations required. Must be able to lift 20 lbs. unassisted.
All FN America employees have a responsibility to participate in the development of a safe and he
Equal Employment Opportunity/M/F/disability/protected veteran status
FN America, LLC is committed to working with and providing reasonable accommodation to individuals with physical and mental disabilities.
If you need special assistance or an accommodation while seeking employment, please email HR@FNAmerica.com or call: 803-736-0522. We will make a determination on your request for reasonable accommodation on a case-by-case basis.
VEVRAA Federal Contractor