Commodity Manager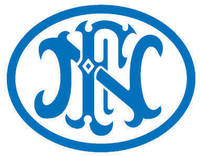 FN America
Posted 10 months ago
Commodity Manager
Columbia, South Carolina
Corporate
Full-Time
Description
FN America, LLC is a U.S. subsidiary of FN Herstal, S.A., a global leader in the development and manufacturing of high-quality, reliable firearms for military, law enforcement and commercial customers worldwide. Headquartered in McLean, Virginia with manufacturing operations in Columbia, South Carolina, FN America is passionately committed to providing its customers with a portfolio of FN-branded products, training and support services that enhance user performance and safeguard their lives. For more information, visit us at or follow us on Facebook, Twitter and Instagram.
Position Summary
The Commodity Manager is responsible for optimizing the Total Cost of Ownership (TCO) for the item numbers within assigned commodities. In this role the Commodity manager will strategically conduct research and analyze current and potential new suppliers, related industry information, commodity market information and benchmarks to develop and maintain a commodity strategy that optimizes the trade-offs of TCO. The Commodity Manager engages and negotiates with suppliers to optimize costs. Provides strategic guidance to management. This is an individual contributor position that reports to the Procurement Manager.
Job Duties
Develops and implements commodity strategies and develops specific suppliers based on performance (quality, service, technology, inventory, and price).
Develops procurement plans to support new product launch projects. Prepares and executes supplier Request for Quotes (RFQs) and purchase orders.
Utilizes appropriate reporting tools and processes to monitor results with a focus on efficiency and continuous measurable improvement.
Ensures compliance with the Small Business Administration and Department of Defense regulations in procurement activities, including outreach efforts to disadvantaged suppliers.
Other duties as assigned.
Educational Requirements
A bachelor's degree is required. A degree in the field(s) of Business, Materials, Supply Chain, or Engineering are preferred. Advanced degrees are encouraged.
Experience Requirements
Five plus years of experience in supply chain including extensive buying and procurement experience is required. A minimum of two of these years must be in direct commodity experience with emphasis on strategy development, contract negotiation, and supply development.
Skills and Competencies
All FN America employees are expected to demonstrate accountability, collaboration, communication, customer focus, and innovation. This position also requires a practical understanding of Lean Manufacturing Principles, cost modeling, Total Cost of Ownership (TCO), and excellent negotiation skills. Must have knowledge of local, state, and federal regulations relating to commodity management.
Tools
Microsoft Office, Enterprise Resource Planning (ERP) system experience preferred.
Certifications/Licenses
ISM CPSM, APICS, or CPIM/CSCP designation preferred.
Working Conditions
Typical office environment. May be exposed to loud noises, toxic chemicals, and dangerous machinery when on the plant floor. Up to 25% domestic/international travel is required.
All FN America employees have a responsibility to participate in the development of a safe and healthy workplace and to comply with instructions given for their own safety and health and that of others. (this must remain in all job descriptions and should be the last sentence before the signature lines).
Equal Employment Opportunity/M/F/disability/protected veteran status
FN America, LLC is committed to working with and providing reasonable accommodation to individuals with physical and mental disabilities.
If you need special assistance or an accommodation while seeking employment, please email HR@FNAmerica.com or call: 803-736-0522. We will make a determination on your request for reasonable accommodation on a case-by-case basis.
VEVRAA Federal Contractor