Internal Communications Specialist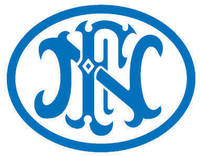 FN America
Posted 5 months ago
Internal Communications Specialist
Columbia, South Carolina
Corporate
Full-Time
Description
FN America, LLC is a U.S. subsidiary of FN Herstal, S.A., a global leader in the development and manufacturing of high-quality, reliable firearms for military, law enforcement and commercial customers worldwide. Headquartered in McLean, Virginia with manufacturing operations in Columbia, South Carolina, FN America is passionately committed to providing its customers with a portfolio of FN-branded products, training and support services that enhance user performance and safeguard their lives. For more information, visit us at or follow us on Facebook, Twitter and Instagram.
Position Summary
The Internal Communications Specialist (ICS) creates internal communications that align with the company's mission, vision and brand. In this role, the ICS serves as the employer brand ambassador for FN America. In addition, the ICS supports Human Resources (HR) programs and initiatives to enhance the employee experience and plans and coordinates all employee events at multiple locations.
Job Duties
Assists with creating and executing the internal communications and employee engagement strategies in line with the company culture.
Develops internal communications to promote company employment programs, events, organizational announcements.
Promotes the company's employer brand and values through social media, print and other communication mediums.
Assists with establishing and supporting the company's employment brand strategy and online recruitment campaigns by creating engaging social media content to such platforms as LinkedIn, Instagram, Twitter and Glassdoor.
Creates innovative ways to attract prospective employees to the company's website and identify new recruitment opportunities through social media.
Creates captivating visual communications that tell an engaging story with infographics, digital signage, intranet content, and presentations.
Partners cross-functionally to proactively mine internal storytelling ideas and content creation.
Plans and coordinates all employee meetings and events to include the quarterly employee meetings, holiday parties, family day, service awards, and employee-appreciation day.
Assists with building and managing HR content for the new company intranet site.
Other duties as assigned.
Educational Requirements
Bachelor's Degree in Human Resources, Communications, Journalism, or Marketing required.
Experience Requirements
Three years of experience in a previous internal/corporate communications role is required. Some experience with Adobe Creative Suite: Photoshop, InDesign and Illustrator, Premiere Pro is a plus. Perfect candidates have experience managing website substance and working with Google analytics.
Skills and Competencies
All FN America employees are expected to demonstrate accountability, collaboration, communication, customer focus, and innovation. Additional requirements of this position include:
Excellent writing, storytelling, and presentation skills.
Passion for culture-building and employee engagement.
Enjoy building trusted relationships.
Excellent attention to detail.
Strong project management skills.
Must reflect our company's values and behaviors and demonstrate excellent interpersonal and effective listening skills.
Tools
Strong Microsoft Office Suite. One Drive and SharePoint
Working Conditions
Ability to travel domestically (15%).
All FN America employees have a responsibility to participate in the development of a safe and healthy workplace and to comply with instructions given for their own safety and health and that of others.
Equal Employment Opportunity/M/F/disability/protected veteran status
FN America, LLC is committed to working with and providing reasonable accommodation to individuals with physical and mental disabilities.
If you need special assistance or an accommodation while seeking employment, please email HR@FNAmerica.com or call: 803-736-0522. We will make a determination on your request for reasonable accommodation on a case-by-case basis.
VEVRAA Federal Contractor