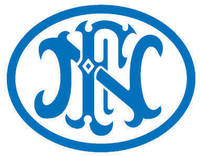 FN America
Posted 26 days ago
Product Manager
Columbia, South Carolina
Corporate
Full-Time
Description
FN America, LLC is a U.S. subsidiary of FN Herstal, S.A., a global leader in the development and manufacturing of high-quality, reliable firearms for military, law enforcement and commercial customers worldwide. Headquartered in McLean, Virginia with manufacturing operations in Columbia, South Carolina, FN America is passionately committed to providing its customers with a portfolio of FN-branded products, training and support services that enhance user performance and safeguard their lives. For more information, visit us at or follow us on Facebook, Twitter and Instagram.
Position Summary
The Product Manager builds and executes a strategy to expand FN America's business in the US Commercial and Law Enforcement markets for an assigned family of firearms or related products. In this role, the Product Manager owns lifecycle management and the product roadmap of an assigned group of products to drive New Product Vitality within the organization to grow sales. The Product Manager will craft the vision, drive innovation, and set the course for FN America's next generation of firearms.
Job Duties
Creates and owns the roadmap for assigned products and the activation of new projects to include business cases, requirements creation, and a recommendation of prioritization to achieve FN America's sales, business, and growth objectives. Accountable for the sales success and results of assigned products.
Champions a product family or group of related products at FNA at the direction of the Director, VP, or executive staff.
Develops actionable plans to grow existing products and/or enter new market spaces, understands and documents the required product offerings, identifies the addressable market and business targets, and determines required investments or other considerations.
Builds business cases to execute new opportunities and presents them to executive leadership for investment and project activation.
Collects input from customers, end users, subject matter experts, and internal stakeholders to write actionable product requirement documents used for the development of new products by the engineering design team(s).
Represents the customer and end user to New Product Development teams for assigned product(s) through feedback from sales and marketing and consumer research.
Works cross-functionally with sales, marketing, finance, engineering, quality, manufacturing, logistics, procurement, and service as needed to support execution of active projects.
Coordinates and completes all deliverables related to New Product Introductions for assigned product(s).
Serves as company Subject Matter Expert (SME) and center of knowledge for assigned products or business area. Educates employees, customers, or journalists on product features, benefits, and advantages to help reinforce FN's product positioning and value in the marketplace.
Other duties as assigned.
Educational Requirements
Bachelor's degree in business, engineering, or related field is required.
Experience Requirements
Three years of experience in product management or product development at a manufacturer of consumer goods with demonstrated experience and career progression in a product management role is required. Experience in defense, firearms, ammunition, or related industry preferred.
Skills and Competencies
All FN America employees are expected to demonstrate the behaviors of accountability, collaboration, communication, customer focus, and innovation. In addition, incumbents in this role must be able to:
Demonstrate experience and proficiency with product management concepts, new product introductions, data analysis, and project management.
Convincingly share a product development strategy and vision within all levels of the organization.
Lead others within the organization, including project teams, sales and marketing, and executive staff to achieve desired results for assigned products. Must be able to inspire, motivate, negotiate, and manage teams without direct authority.
Show maturity, tact, and professionalism when interacting with internal stakeholders from peers to executive or external customers.
Effectively communicate through written and oral presentations in a professional, polished, and confident manner.
Independently identify and pro-actively address issues, risks, and opportunities within assigned product area of responsibility. Reject the status quo and challenge assumptions or established ways of thinking to deliver results.
Continuously identify opportunities to improved assigned products. Remove roadblocks to sales and distribution and / or anything else needed to achieve success.
Effectively use and create tools, templates, concepts, and procedures of product management to include product positioning, price and margin analysis, competitive assessments, product testing, and requirements generation.
"Champion" assigned products within FN, convincingly communicate a product portfolio strategy throughout all levels of the organization.
Understand, interpret, or explain the legal, regulatory, and market trends impacting firearms and ammunition in order to participate in strategy creation and lifecycle maintenance within product management.
Use Microsoft office products such as Excel, PowerPoint, or Word to develop templates, tools, and forms used in department and business presentations. Able to create complex presentations by independently creating deliverables and content necessary to address the business need.
Safely handle, assemble, disassemble, and transport firearms.
Tools
Proficient in Microsoft Office applications including Microsoft Project, Word, PowerPoint, Excel, and Outlook.
Training
Use of Enterprise Management system, department SharePoint, and project management software will be required.
Certifications/Licenses
N/A
Working Conditions
Typical office environment with some travel between buildings and to other locations required. May be exposed to loud noises, toxic chemicals, and dangerous machinery when on the plant floor.
All FN America employees have a responsibility to participate in the development of a safe and healthy workplace and to comply with instructions given for their own safety and health and that of others.
Equal Employment Opportunity/M/F/disability/protected veteran status
FN America, LLC is committed to working with and providing reasonable accommodation to individuals with physical and mental disabilities.
If you need special assistance or an accommodation while seeking employment, please email HR@FNAmerica.com or call: 803-736-0522. We will make a determination on your request for reasonable accommodation on a case-by-case basis.
VEVRAA Federal Contractor