Production Planner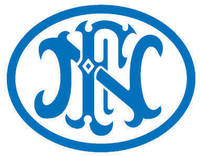 FN America
Posted almost 2 years ago
Production Planner
Columbia, South Carolina
Corporate
Full-Time
Description
FN America, LLC is a U.S. subsidiary of FN Herstal, S.A., a global leader in the development and manufacturing of high-quality, reliable firearms for military, law enforcement and commercial customers worldwide. Headquartered in McLean, Virginia with manufacturing operations in Columbia, South Carolina, FN America is passionately committed to providing its customers with a portfolio of FN-branded products, training and support services that enhance user performance and safeguard their lives. For more information, visit us at or follow us on Facebook, Twitter and Instagram.
Position Summary
The Production Planner provides direction, coordination, and assistance to production in order to fulfill customer requirements. The Production Planner develops and subsequently updates or modifies production schedules as necessary to suit requirements and time constraints to maintain an efficient production schedule that maximizes overall production efficiency while maintaining optimal inventory levels and on-time customer delivery. The Production Planner will provide daily updates to the production team with progress and if any changes need to be made to the schedule, a plan to address parts/plans that are behind schedule.
Job Duties
Develops and executes scheduling and production plans for all assigned program(s) and associated part numbers.
Effectively communicates production plans with production personnel including directors, managers, supervisors.
Ensures the production facility has the necessary production and non-production materials to meet required production plans. Prioritizes items through procurement and receiving inspection as required.
Identifies and reacts to material plans that do not meet customer requirements through root cause analysis and develops corrective actions required.
Monitors supply and demand misalignment using Enterprise Resource Planning (ERP) system and communicates and adjusts plans with production to implement recovery to the schedules.
Enters and releases work orders and adjustments based on customer needs working with suppliers on critical needs.
Manages released work orders and closes them in conjunction with master data setup. Provides root cause and corrective action analysis for aged work orders that fall outside of system parameters.
Formulates a rolling 12-month master production schedule for assigned programs.
Provides Pick Sheets to the material handlers/logistic technicians to ensure material is delivered to the assembly line on time such that an uninterrupted production schedule is achieved.
Coordinates the efforts of cross functional groups to resolve quality issues, parts shortage, and manpower issues.
Evaluates and provides timely feedback related to any engineering changes proposed in terms of scrap, running change implementation dates to engineering and management.
Analyzes and provides timely responses to new customer requests/quotations in terms of necessary production lead time, and material availability.
Analyzes and measures the current production status and identifies problem areas that prevent full schedule build and attainment to on-time delivery.
Analyzes data to determine opportunities to decrease inventory through RCCM process, improve customer deliveries and reduce total cost. Drives actions for improvement.
Tracks critical incoming freight deliveries and flow of parts from receipt through inspection to the appropriate production department.
Responsible for the entire production process flow of the scheduled items through to shipment to the customer.
Participates in daily/weekly production meetings.
Walks the assembly lines and incoming material banks daily to confirm inventory levels.
Analyzes master data as it pertains to manufacturing and procurement lead times to ensure schedule attainment. Consult with gatekeepers of data to make necessary adjustments and corrections.
Other duties as assigned.
Educational Requirements
Bachelor's degree in supply chain or related discipline preferred or equivalent experience required.
Experience Requirements
Associates degree and minimum of four years production planning and scheduling experience or for a non-degree holding individual, a minimum of six years planning and/or scheduling in a complex manufacturing environment.
Skills and Competencies
All FN America employees are expected to demonstrate accountability, collaboration, communication, customer focus, and innovation. Additional skills required include:
ERP system knowledge
Excellent computer skills Strong organization, communication, writing and interpersonal skills
Self-starter, taking initiative for new ways to improve processes, a quick learner, sense of urgency, and the ability to excel in a high-pressure environment.
The willingness to work until the job is complete.
Practical understanding of 5S and Lean Manufacturing principles.
Understands the basic principles of ISO and AS9100
Detail oriented and the ability to multitask and prioritize as needed.

Tools
Microsoft Office Suite, with emphasis on Excel. (i.e, Microsoft excel pivot chart construction and spreadsheet capabilities)
Certifications/Licenses
Apics CSCP preferred
Working Conditions
Typical office environment with some travel between buildings and to other locations required. May be exposed to loud noises, toxic chemicals, and dangerous machinery when on the plant floor.
Must be able to frequently lift and/or move up to 10 pounds and occasionally lift and/or move up to 25 pounds unassisted.
All FN America employees have a responsibility to participate in the development of a safe and healthy workplace and to comply with instructions given for their own safety and health and that of others.
Equal Employment Opportunity/M/F/disability/protected veteran status
FN America, LLC is committed to working with and providing reasonable accommodation to individuals with physical and mental disabilities.
If you need special assistance or an accommodation while seeking employment, please email HR@FNAmerica.com or call: 803-736-0522. We will make a determination on your request for reasonable accommodation on a case-by-case basis.
VEVRAA Federal Contractor