Project Manager II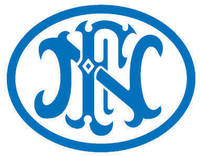 FN America
Posted 4 months ago
Project Manager II
Columbia, South Carolina
Corporate
Full-Time
Description
FN America, LLC is a U.S. subsidiary of FN Herstal, S.A., a global leader in the development and manufacturing of high-quality, reliable firearms for military, law enforcement and commercial customers worldwide. Headquartered in McLean, Virginia with manufacturing operations in Columbia, South Carolina, FN America is passionately committed to providing its customers with a portfolio of FN-branded products, training and support services that enhance user performance and safeguard their lives. For more information, visit us at or follow us on Facebook, Twitter and Instagram.
Position Summary
The Project Manager II provides leadership to and is the principle liaison for all aspects of assigned projects. In this role, the Project Manager II coordinates cross-functional efforts to develop new commercial products, new military products, capital asset projects, or other strategic initiatives related to company goals. This position requires ability to facilitate ambiguousness, conflict and problem solving in a professional manner. This is a senior level position with little to no oversight in meeting project objectives and is a highly visible position. This position requires a confident, self-driven, results-oriented professional. This position is expected to contribute to the maturity of the project management tools and methodology.
Job Duties
Manages new product development projects of small arms and accessories.
Manages strategic customer initiatives or capital projects as assigned.
Assembles, leads directs, and encourages high performing cross functional teams.
Achieves cost, quality, delivery, and performance targets.
Encourages opportunities and manage risk.
Provides regular status updates to direct supervisor and the Executive Staff including cost, timing, milestones, risks, etc.
Manages multiple projects of various complexities and product families at one time.
Facilitates corrective action and team problem solving.
Helps mature the organization through continuous improvement and sharing of best practices.
Other duties as assigned by management*
Educational Requirements
Bachelor of Arts or Bachelor of Science in Engineering, Business Management, or related field required. Advanced degrees preferred in Business or Engineering.
Experience Requirements
Five years' + experience with complex project management in a cross functional teaming environment. Must also have experience developing products for commercial or military applications. Two years of demonstrated leadership/functional management experience (may be concurrent). Familiarity with small arms or weapons systems is desirable.
Skills and Competencies
All FN America employees are expected to demonstrate accountability, collaboration, communication, customer focus, and innovation. Additional requirements of this position include:
Basic Competency:
Technical acumen
Ambiguity management skills
Regulatory & industry understanding
Cross functional business acumen
Advanced Competency:
Communication skills
Presentation skills
Scheduling, planning & Resource Management
Data analysis & critical thinking skills
Ambiguity management skills
Project financial acumen
Ability to influence others without authority
Political acumen & relationship building
Risk & opportunity management
Team creative problem-solving
Team leadership
Tools
Microsoft Office Suite
Microsoft Project / Sciforma / ePPM
Certifications/Licenses
PMP Preferred, but not required
Working Conditions
Typical office environment with some travel between buildings and to other locations required.
All FN America employees have a responsibility to participate in the development of a safe and healthy workplace and to comply with instructions given for their own safety and health and that of others.
Equal Employment Opportunity/M/F/disability/protected veteran status
FN America, LLC is committed to working with and providing reasonable accommodation to individuals with physical and mental disabilities.If you need special assistance or an accommodation while seeking employment, please email HR@FNAmerica.com or call: 803-736-0522. We will make a determination on your request for reasonable accommodation on a case-by-case basis.
VEVRAA Federal Contractor