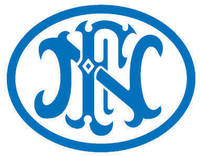 FN America
Posted 8 days ago
Metallurgist
Columbia, South Carolina
Engineering
Full-Time
Description
FN America, LLC is a U.S. subsidiary of FN Herstal, S.A., a global leader in the development and manufacturing of high-quality, reliable firearms for military, law enforcement and commercial customers worldwide. Headquartered in McLean, Virginia with manufacturing operations in Columbia, South Carolina, FN America is passionately committed to providing its customers with a portfolio of FN-branded products, training and support services that enhance user performance and safeguard their lives. For more information, visit us at or follow us on Facebook, Twitter and Instagram.
Position Summary
The Metallurgist plans, organizes, and supports the work of the Heat Treat department as the Subject Matter Expert (SME) for Heat Treat, Metallurgy, and suppliers. The Metallurgist is accountable for continuous improvement while following the specifications, restrictions and codes for the US Government, AS9100D quality management system, American Society of Nondestructive Testing (ASNT), and others. Additionally, the Metallurgist will be accountable for all technical data and decisions for heat treating and Nondestructive Testing (NDT), including process steps, process parameters, routings, recipes, and test procedures.
Job Duties
Acts as the subject matter expert for all Heat Treat processes and record retention, including certifications, routings, programs, recipes, process logs, calibrations, and other reports.
Coordinates the ASNT Level II certifications for employees where required while maintaining Level III certification
Acts as Final Site Authority on Magnetic Particle Inspection (MPI)/Liquid Penetrant Inspection (LPI) indications, spectrometer chemistry, hardness requirements, and various codes/specifications.
Interprets drawings and creates solutions to meet the needs of the customer.
Solves problems and continuously improves the Heat Treat, MPI, and LPI processes to meet short term objectives and long-term strategic needs.
Develops the team as applicable to grow their technical knowledge and leadership acumen.
Primarily accountable for budgetary targets for consumable supplies as well as long term capital and capacity.
Works with the Heat Treat department of FN Herstal to establish best practices, process improvements and knowledge sharing.
Other duties as assigned.

Educational Requirements
Bachelor of Science in Metallurgy or Material Sciences is required.
Experience Requirements
Two years of experience as a Metallurgist is required. Two years of experience in a manufacturing or production plant is preferred.
Skills and Competencies
All FN America employees are expected to demonstrate accountability, collaboration, communication, customer focus, and innovation. Additional requirements of this position include:
Basic Competencies:
Metal and process design
Properties and capabilities of metals and alloys
Surface finish processes (plating, phosphating, passivation, electropolishing)
Metals and their response to thermal treatment
Heat Treating methodology and process development including but not limited to carburizing, carbonitriding, gas nitrating, neutral hardening, annealing, normalizing, stress relief, tempering, cryogenics, and induction heating
Determining optimum material and heat treatment to achieve specific characteristics
Quenching principles and media including oil and salt baths
Controllers, temperature control instruments, and atmosphere control instruments
Heat treating furnaces, induction heating units, tempering furnaces, deep freezers, deburring, vibratory deburring, blasting, and degreasing.
Experience with Lean Six Sigma

Advanced Competencies (preferred):
Determining physical properties of materials by optical examination – Demonstrated technical knowhow in physical and molecular property analysis of various metal and alloys using hardness testing equipment, metallurgical mounting for optical microscope, x-ray spectrometry, etc.
Effective oral and written communication
Management, leadership, supervision, people development, and coaching for performance

Tools
Microsoft Office
Licenses/Certifications
ASNT NDE Level III certification is preferred at hire. Certification is required to be held and maintained throughout employment. If not currently held, a plan to licensure must be in place prior to hire.
Six Sigma Green Belt certification is preferred.
Working Conditions
This position is performed in a manufacturing plant environment with possible exposure toxic or caustic chemicals, wet or humid conditions, and work in high, precarious places. The noise level in the work environment is usually moderate. Must be able to frequently lift and move up to 25 pounds unassisted and up to 70 pounds with assistance.
All FN America employees have a responsibility to participate in the development of a safe and healthy workplace and to comply with instructions given for their own safety and health and that of others.
Equal Employment Opportunity/M/F/disability/protected veteran status
FN America, LLC is committed to working with and providing reasonable accommodation to individuals with physical and mental disabilities.
If you need special assistance or an accommodation while seeking employment, please email HR@FNAmerica.com or call: 803-736-0522. We will make a determination on your request for reasonable accommodation on a case-by-case basis.
VEVRAA Federal Contractor