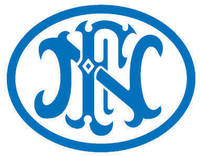 FN America
Posted 10 days ago
Supplier Quality Engineer III
Columbia, South Carolina
Engineering
Full-Time
Description
FN America, LLC is a U.S. subsidiary of FN Herstal, S.A., a global leader in the development and manufacturing of high-quality, reliable firearms for military, law enforcement and commercial customers worldwide. Headquartered in McLean, Virginia with manufacturing operations in Columbia, South Carolina, FN America is passionately committed to providing its customers with a portfolio of FN-branded products, training and support services that enhance user performance and safeguard their lives. For more information, visit us at or follow us on Facebook, Twitter and Instagram.
Position Summary
The Supplier Quality Engineer III (SQE III) is responsible for identifying, developing, and continuously improving Supplier Quality Management Tools and systems, as well as leading coordinating supplier quality development and problem resolution activities. The SQE III also takes a lead role in managing, developing, mentoring and coordinating activities within the SQE group as well as working with management to develop the SQE team goals and Key Performance Indicators (KPIs).
Job Duties
Develops, coordinates, and conducts supplier audits to drive process standardization, waste elimination, and continuous improvement. Coordinates the awareness and management of high-risk suppliers identified through this process.
Works with Procurement to ensure supplier performance is regularly reported and appropriate and timely corrective actions are implemented.
Resolves supplier technical issues in a timely manner to ensure continuity of supply.
Maintains and updates critical supplier audit system and schedule.
Monitors, communicates, and improves key supply chain KPIs.
Establishes specific short/long term supplier quality goals.
Champions problem solving and root cause analysis activities with suppliers throughout the SQE team.
Aids suppliers in developing new processes, process changes, and new products.
Strategically leads supplier performance improvement projects to increase supplier capability of consistently meeting requirements, to include process analysis, value stream mapping, process capability and throughput analysis, 6-Sigma, 5S, and Kaizen events.
Drives "zero defect" mentality throughout the supply base.
Assists with management of SQE team.
Other duties as assigned.
Educational Requirements
Bachelor of Science degree in Engineering, Quality, or related field required.
Experience Requirements
Ten years of experience in manufacturing, quality, and/or supplier quality with experience leading functional or problem-solving teams is required.
Skills and Competencies
All FN America employees are expected to demonstrate accountability, collaboration, communication, customer focus, and innovation. Additional requirements of this position include:
Strong written and verbal communications skills
Strong problem-solving skills
Strong organizational skills
Understanding of project management
Knowledge of various quality system methodologies such as 8D, Lean, 5 Whys, Pareto Analysis, Six Sigma, DFMEA, PFEMA, PPAP, SPC, Measurement Systems Analysis, etc., preferred
Proficiency with geometric dimensioning and tolerancing (GD&T)
Tools
Proficiency in Microsoft Office
Certifications/Licenses
Black Belt certification preferred.
Working Conditions
Travel expectations up to 30%.
Typical office environment with some travel between buildings and to other locations required.
All FN America employees have a responsibility to participate in the development of a safe and healthy workplace and to comply with instructions given for their own safety and health and that of others
Equal Employment Opportunity/M/F/disability/protected veteran status
FN America, LLC is committed to working with and providing reasonable accommodation to individuals with physical and mental disabilities.
If you need special assistance or an accommodation while seeking employment, please email HR@FNAmerica.com or call: 803-736-0522. We will make a determination on your request for reasonable accommodation on a case-by-case basis.
VEVRAA Federal Contractor