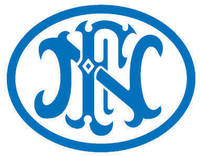 FN America
Posted 26 days ago
Service Desk Analyst III
Columbia, South Carolina
IT
Full-Time
Description
FN America, LLC is a U.S. subsidiary of FN Herstal, S.A., a global leader in the development and manufacturing of high-quality, reliable firearms for military, law enforcement and commercial customers worldwide. Headquartered in McLean, Virginia with manufacturing operations in Columbia, South Carolina, FN America is passionately committed to providing its customers with a portfolio of FN-branded products, training and support services that enhance user performance and safeguard their lives. For more information, visit us at or follow us on Facebook, Twitter and Instagram.
Position Summary
The Service Desk Analyst III troubleshoots and resolves complex user issues. The Analyst III will also install, maintain, and support personal computing devices and associated peripherals as needed.
Job Duties
Troubleshoots and resolves Tier 1 and 2 level issues with a variety of commercial off-the-shelf (COTS) business applications including Enterprise Resource Planning (ERP), Quality Management Systems (QMS), Human Resources Information Systems (HRIS), Active Directory (AD), etc.
Collaborates with other members of the IT team to troubleshoot and resolve Tier 3 level issues with a variety of commercial off-the-shelf (COTS) business applications including ERP, QMS, HR, AD, etc.
Collaborates with team members in system development, integration, and implementation projects through programming, testing, and documentation. Often involves development and/or configurations that integrate two or more applications.
Configures and installs hardware or software that supports critical business needs. Involved in the installation and rollout of new software packages, upgrades, and new desktop hardware.
Sets up and connects to peripheral equipment, including printers and scanners, and troubleshoots and resolves malfunctions. Receives and addresses service requests from individual end users or from the help desk.
Maintains inventory of parts or components, tracks progress of service requests and updates ticketing systems, and logo repairs and services performed.
Authors knowledgebase articles of common IT issues to assist the user community.
Troubleshoots and resolves minor networking issues related to user access. This includes switches, Personal Computers (PCs), phones, etc.
Creates images, images and deploys PCs.
Creates active directory accounts.
Collaborates with development and security teams to manage access control for a variety of commercial off-the-shelf (COTS) business applications including ERP, QMS, HR, AD, etc.
Serves as a backup server administrator who can manage applications such as virtual server environment, O365, MS Exchange, Active Directory, etc.
Other duties as assigned.
Educational Requirements
Bachelor of Science in Information Systems or equivalent is required.
Experience Requirements
Five years of advanced computer and application troubleshooting and support is required. Two years of customer facing support experience is preferred. Applicants with an associate degree must have four additional years of experience in lieu of the bachelor's degree.
Skills and Competencies
All FN America employees are expected to demonstrate accountability, collaboration, communication, customer focus, and innovation. Additional skills/competencies required by this position include:
Technical Skills
Troubleshooting applications and computer issues
Basic network topology
Windows Operating System
SCCM
PC Imaging
Windows Server Administration
Database Administration
Linux
PowerShell scripting
SharePoint
ERP

Core Skills
Ability to perform all assigned tasks with a customer service-oriented attitude.
Effective oral and written communication skills.
Ability to quickly perform independent research and troubleshooting techniques, but also willing to ask questions when faced with issues.
Initiative by taking ownership of assignments without instructions
Strong analytical and trouble shooting skills while working on tasks.
Advanced knowledge of applications typically used in a production environment such as ERP, PLM, SharePoint, etc. preferred
Certifications/Licenses
ITIL Foundations Certification preferred.
CCINT 1 preferred.
Microsoft Certified Solutions Expert certification preferred.
Comptia A+ Certification preferred
Cisco Certified Network Associate preferred
Working Conditions
Typical office environment with some travel between buildings and to other locations required. May be exposed to loud noises, toxic chemicals, and dangerous machinery when on the plant floor.
All FN America employees have a responsibility to participate in the development of a safe and healthy workplace and to comply with instructions given for their own safety and health and that of others.
Equal Employment Opportunity/M/F/disability/protected veteran status
FN America, LLC is committed to working with and providing reasonable accommodation to individuals with physical and mental disabilities.
If you need special assistance or an accommodation while seeking employment, please email HR@FNAmerica.com or call: 803-736-0522. We will make a determination on your request for reasonable accommodation on a case-by-case basis.
VEVRAA Federal Contractor