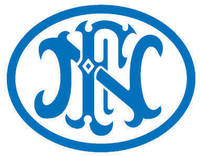 FN America
Posted 28 days ago
Maintenance Technician
Columbia, SC
Manufacturing
Full-Time
The Maintenance Technician III plans, organizes, and performs complex Computerized Numerical Control (CNC) machine rebuilds and repairs.
Job Duties
Performs preventive maintenance and troubleshooting on electrical/mechanical systems to maintain production equipment and the production facility.
Evaluates and improves preventive maintenance on an ongoing basis.
Locates and diagnoses complex hydraulic issues.
Performs spindle and ball screw evaluation and repairs on various CNC machines.
Engages in activities that create a continuous improvement environment by utilizing lean, 5-S, and predictive tools (infrared (IR) thermography, vibration analysis).
Trains other Maintenance Technicians to read and interpret schematics and blueprints.
Other duties as assigned.

Educational Requirements
High school diploma or general education degree (GED) is required.
Experience Requirements
Ten years of Computerized Numerical Control (CNC) maintenance experience or equivalent education is required.
Skills and Competencies
All FN America employees are expected to demonstrate accountability, collaboration, communication, customer focus, and innovation. Additional requirements of this position include:
Ability to locate and diagnose complex electrical and electronic malfunctions utilizing test equipment.
Advanced understanding of print reading and schematics.
Advanced understanding and troubleshooting of hydraulic systems, electrical systems, mechanical systems, and programmable logic controller (PLC) and ladder logic.
Solid understanding and use of proper tools for troubleshooting and repairing CNC machinery (multi-meter).
Solid understanding of spindle alignment verification and testing.
Ability to maneuver in tight spaces.
Ability to tell the difference in the color of electrical wiring to ensure proper grounding and prevent electrical shock.