QA Technician I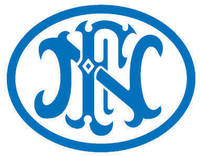 FN America
Posted 9 months ago
QA Technician I
Columbia, SC
Manufacturing
Full-Time
Description
FN America, LLC is a U.S. subsidiary of FN Herstal, S.A., a global leader in the development and manufacturing of high-quality, reliable firearms for military, law enforcement and commercial customers worldwide. Headquartered in McLean, Virginia with manufacturing operations in Columbia, South Carolina, FN America is passionately committed to providing its customers with a portfolio of FN-branded products, training and support services that enhance user performance and safeguard their lives. For more information, visit us at or follow us on Facebook, Twitter and Instagram.
Position Summary
Entry level position that assists in the effective utilization of inspection equipment and systems to ensure the quality manufacture of products.
Job Duties
Operates and analyzes data from sophisticated measuring devices such as DNC, CMM, OGP, Micro-Hite, and programmable measuring devices including multi axis and linear axis. Communicates results to Manufacturing Engineers (MEs), Quality Engineers (QEs), and/or other manufacturing employees for process improvement.
Assists MEs, QEs, and/or sets up manufacturing employees as required for facilitating production and assuring quality.
Provides work instructions to manufacturing employees relative to product quality requirements, measurement techniques, measuring equipment use and care, and process control characteristics and frequency.
Applies statistical process control methods for analyzing and interpreting data to evaluate the current process and process changes.
Quarantines questionable product, and in concert with the Preliminary Material Review Team members, determines the disposition.
Performs preventive maintenance on inspection equipment as required.
Measures product to obtain quality data to evaluate quality improvements, process capability (CP/CPK), machine capability (CN/CMK), and gage repeatability and reproducibility (GR&R).
Documents data obtained during all quality assurance activities consistent with policies and procedures. Prepares documentation of quality (inspection results, disposition scrap/rework as required) prior to product movement inside the company, to outside contractors, and to final customers.
Communicates significant issues or developments identified during quality assurance activities and provides recommended process improvements to management.
Other duties as assigned by management*
Educational Requirements
High school diploma or GED is required.
Experience Requirements
One to three years of related experience or training or equivalent combination of education and experience is required. Six to 12 months of related experience in a manufacturing environment with print reading and Geometric Dimensioning and Tolerancing (GD&T) is preferred.
Skills and Competencies
All FN America employees are expected to demonstrate accountability, collaboration, communication, customer focus, and innovation. Additional requirements of this position include:
A working knowledge of government and industry quality assurance codes and standards.
Ability to relay audit results in an electronic format as required for the area of support; i.e. documenting audit results in a 202 or 206 format.
An understanding and background in simple/generic machining processes and possible secondary operations; i.e. grinding, heat-treat, sand/bead-blast, phosphate, etc.
Ability to demonstrate, understand, explain, and document the layout inspection and procedures (inspection control plans) to isolate correlation issues due to personal interpretation or method differences.
Tools
Microsoft Office Suite
Working Conditions
Typical office environment with some travel between buildings and to other locations required. May be exposed to loud noises, toxic chemicals, and dangerous machinery when on the plant floor.
All FN America employees have a responsibility to participate in the development of a safe and healthy workplace and to comply with instructions given for their own safety and health and that of others.
Equal Employment Opportunity/M/F/disability/protected veteran status
FN America, LLC is committed to working with and providing reasonable accommodation to individuals with physical and mental disabilities.If you need special assistance or an accommodation while seeking employment, please email HR@FNAmerica.com or call: 803-736-0522. We will make a determination on your request for reasonable accommodation on a case-by-case basis.
VEVRAA Federal Contractor