R&D Machinist II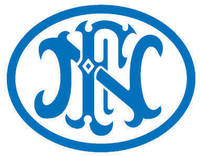 FN America
Posted 1 month ago
R&D Machinist II
Columbia, South Carolina
Manufacturing
Full-Time
Description
FN America, LLC is a U.S. subsidiary of FN Herstal, S.A., a global leader in the development and manufacturing of high-quality, reliable firearms for military, law enforcement and commercial customers worldwide. Headquartered in McLean, Virginia with manufacturing operations in Columbia, South Carolina, FN America is passionately committed to providing its customers with a portfolio of FN-branded products, training and support services that enhance user performance and safeguard their lives. For more information, visit us at or follow us on Facebook, Twitter and Instagram.
Position Summary
The R&D Machinist II creates prototypes and samples for new product development and production support. In this role, the R&D Machinist II provides guidance to engineers for manufacturability, creating time estimates for jobs, and supporting testing functions.
Job Duties
Performs simple to complex machining operations.
Develops CNC programs and fixturing from 2D drawings and/or 3D CAD models.
Performs a variety of milling, drilling, boring, and turning on CNC machining centers, or related operations, to close interrelated tolerances.
Assists with weapon assembly and test operations.
Performs machine and tool maintenance as required.
Performs a variety of inspection and gauging operations to ensure adherence to quality standards and specifications.
Other duties as assigned.
Educational Requirements
High school diploma or equivalent is required. An associate degree in machine tooling is preferred.
Experience Requirements
Six years of experience in CNC machining, prototyping, model making, or fixture building is required.
Skills and Competencies
All FN America employees are expected to demonstrate accountability, collaboration, communication, customer focus, and innovation. Additional requirements of this position include:
Ability to program, set up, and operate a variety of manual and CNC machines with support of at least one of the following CAD systems: Auto CAD, PEPS, Master CAM or CREO
5-axis machining and wire EDM experience a plus
Attention to detail and ability to prioritize multiple tasks
Ability to identify and resolve problems quickly and independently
Ability to read and interpret written instructions, detailed drawings, and CAD models
Tools
Microsoft Office Suite, Master CAM, CREO, measurement tools, GD&T, various machine shop equipment.
Working Conditions
May be exposed to dangerous machinery and loud noises with temperature extremes. Must be able to regularly lift and move up to 25 pounds unassisted.
Typical office environment with some travel between buildings and to other locations require