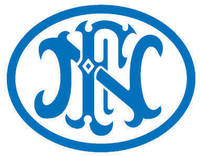 FN America
Posted 13 days ago
Tool & Gage Tech II
Columbia, South Carolina
Manufacturing
Full-Time
Description
FN America, LLC is a U.S. subsidiary of FN Herstal, S.A., a global leader in the development and manufacturing of high-quality, reliable firearms for military, law enforcement and commercial customers worldwide. Headquartered in McLean, Virginia with manufacturing operations in Columbia, South Carolina, FN America is passionately committed to providing its customers with a portfolio of FN-branded products, training and support services that enhance user performance and safeguard their lives. For more information, visit us at or follow us on Facebook, Twitter and Instagram.
Position Summary
The Tool & Gage Tech II plans and performs work necessary to construct, repair and inspect moderate to higher complex fixtures, gages, tools and proto-type models using a variety of tool room equipment.
Job Duties
Programs and operates tool room equipment.
Analyzes blueprints, models and project functionality to develop a process strategy that achieves a high quality product.
Develops sound quick solutions to production downtime issues.
Works closely with engineering departments in development and machining of prototype parts.
Other duties as assigned.
Educational Requirements
High school diploma or GED is required. Two-year degree in machine tool technology preferred.
Experience Requirements
Eight years of machining experience with increasing complexity and responsibility is required.
Skills and Competencies
All FN America employees are expected to demonstrate accountability, collaboration, communication, customer focus, and innovation. Additional requirements of this position include:
Master machinist skills
Strong understanding of pneumatic and hydraulic systems as they relate to fixtures.
Excellent computer skills.
Strong organizational skills.
Exceptional time management; high level of efficiency required.
Tools
CAD systems: Master Cam, PEPS, Auto-Cad, PT4 & CREO
Licenses/Certifications
Must maintain a score of 80% or higher on the Tool Room Training Assessment annually.
Working Conditions
Typical manufacturing environment. May be exposed to dangerous machinery and loud noises with temperature extremes. Must be able to regularly lift and move up to 25 pounds unassisted.
All FN America employees have a responsibility to participate in the development of a safe and healthy workplace and to comply with instructions given for their own safety and health and that of others.
Equal Employment Opportunity/M/F/disability/protected veteran status
FN America, LLC is committed to working with and providing reasonable accommodation to individuals with physical and mental disabilities.
If you need special assistance or an accommodation while seeking employment, please email HR@FNAmerica.com or call: 803-736-0522. We will make a determination on your request for reasonable accommodation on a case-by-case basis.
VEVRAA Federal Contractor