Weapons Tester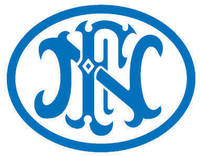 FN America
Posted 1 month ago
Weapons Tester
Columbia, SC
Manufacturing
Full-Time
The Weapon Tester I cleans, inspects, and test fires all weapons and components.
Job Duties
Performs testing of weapons for all product lines.
Maintains all fixtures and mounting devices used in weapon testing.
Prepares ammunition to meet daily requirements and properly accounts for usage.
Annotates all test records accurately.
Checks weapon serial numbers against bar codes and UID labels.
Reviews work instructions and routings to determine testing sequences.
Assists in daily cleaning and 5s duties.
Performs functions as required to include troubleshooting, cause and effect, and repair.
Implements and sustains Lean initiatives for improvements in quality, cost, delivery, and safety.
Other duties as assigned.

Educational Requirements
High school diploma or general education degree (GED) is required.
Experience Requirement
Two years of weapons experience is required.
Skills and Competencies
All FN America employees are expected to demonstrate accountability, collaboration, communication, customer focus, and innovation. Additional requirements of this position include:
Ability to understand work instructions. Ability to create simple correspondence. 
Ability to effectively communicate with others at all levels of the organization.
Ability to add, subtract, multiply, and divide in all units of measure, using whole numbers and decimals.
Knowledge of basic measuring and testing equipment.

Tools
Weapon fixtures and stands, data recording devices, magazine loaders, small hardware tools, and measuring equipment.
Licenses/Certifications
Weapons safety certification or equivalent is required. Range Safety Officer (RSO) certification is preferred.
Working Conditions
Typical manufacturing environment with exposure to loud noises and dangerous chemicals and machinery. Must be able to lift and move up to 25 pounds unassisted.