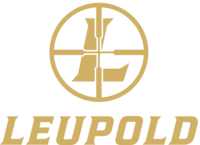 Leupold & Stevens, Inc.
Posted 9 days ago
Executive Assistant
Beaverton, Oregon
Corporate
Full-Time
For over 100 years, we've manufactured innovative, battle-proven optics products for the world's most relentless hunters, shooters, law enforcement and military professionals. We design, build and test our best-in-class products with a single-minded focus - to make sure they'll perform forever.


At Leupold and Stevens we're American to the Core and passionate about what we do. We offer a friendly work environment where innovation, quality, and continuous improvement are our priorities, and where your ideas matter. Our benefits package is amazing – affordable health and dental insurance, a strong commitment to training and professional development including an internal skills development program for all manufacturing team members, a generous tuition reimbursement program, company contributions up to 8% of base pay into a 401K retirement account, profit sharing, and product discounts to name a few.


What You'll Be Doing:
Provide administrative support to Executive Management. Manages schedules, prepares communications, creates documents and presentations, tracks information and prepares reports. Coordinates purchasing activity including supplier set up and invoicing.


Essential Duties & Responsibilities:


Provides general administrative support to executives. Maintains calendars, receives and screens visitors, telephone calls, and incoming correspondence.
Schedules and organizes Company meetings and events. Makes travel arrangements as necessary.
Writes business correspondence. Independently prepares routine correspondence and recurring reports.
Creates spreadsheets and summarizes data as appropriate.
Creates PowerPoint presentations and other materials for meetings and events.
Supports purchase order activity for Sales, Marketing, and Product Teams. Maintains information on suppliers and contracts in Ipro system. Performs supplier set up, coordinates invoicing and troubleshoots related issues.
Establishes and maintains confidential data bases, files and records.
Works independently or within a team on projects in support of Company, division and department objectives.
Monitors, tracks and reports on division budgets.
Coordinates and assists other Executive Assistants with special projects and programs. Provides backup as necessary.
Performs other duties as assigned.

Skills and Experience You'll Need:


High school diploma with a minimum four years of experience providing administrative support to Executives and/or senior level managers. BA preferred. An equivalent combination of education and experience may be considered.
Knowledge of IPro purchasing software a strong plus.
Attention to detail, accuracy and able to organize and prioritize tasks.
Excellent interpersonal, written and verbal communication skills. Ability to demonstrate tact and diplomacy in a variety of sensitive and confidential situations.
The ability to work towards deadlines under pressure and shifting priorities.
Proactive and flexible work style.
Ability to maintain confidentiality.
Public relations savvy in dealing with the public.
Ability to project a positive and professional image of the Company.
Demonstrated proficiency with MS Office applications including Word, Excel, PowerPoint, Publisher and Outlook.

Work Environment:
Working primarily in an office environment with consistent computer use. Occasional travel domestically. Working extended hours as necessary.