Senior Electronics Engineer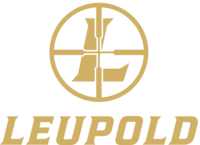 Leupold & Stevens, Inc.
Posted 6 months ago
Senior Electronics Engineer
Beaverton, Oregon
Engineering
Full-Time
JOB SUMMARY:
Recognized as electronics authority and internal technical expert for the company. Plans, conducts, mentors and leads others in the research and/or development of product designs. Makes critical technical contributions on the most complex engineering activities. 
ESSENTIAL DUTIES AND RESPONSIBILITIES:
Designs optoelectronic and digital systems of high complexity using automated design systems. Applies complex and specialized engineering techniques to develop innovative solutions to highly complex problems that may have limited engineering precedents.
Technical Lead and consultant for project teams, oversees assigned projects to their timely completion and/or implementation. These projects can be over 1 year in length. Develops and maintains project schedules and cost estimates required to complete the design and development of new products.
Explores the use of components, devices and/or processes that are not currently employed by Leupold & Stevens. Takes a comprehensive approach to identifying problems, understanding implications, and developing creative "outside the box" solutions.
Acts as technical expert, provides technical expertise, mentorship and guidance to fellow Engineers and Designers in problem solving and technical solutions.
Determines feasibility of possible designs based upon theoretical input from Optical Engineering, Research and Development, Manufacturing Engineering, Manufacturing, Finance, and outside consultants. Resolves issues regarding conflicting design requirements, unsuitability of standard materials, difficult coordination requirements, and timeline constraints.
Performs expert level design work focused on electronic hardware, firmware, and software. Designs, analyzes, tests, documents and develops specifications for electronic components, subassemblies and devices. Develops electronics packaging and EMI shielding requirements and design.
Provides requirements for design tools and laboratory test instrumentation and equipment.
Provides expert level support, interprets and explains complex concepts and advises and educates managers, technical and non-technical professionals.
Other duties may be assigned.
QUALIFICATIONS:
Bachelor's degree in Electrical/Software Engineering or Science discipline with 10+ years design related experience required. Masters Degree strongly preferred. An equivalent combination of education and experience may be considered.
Demonstrated expertise with specialized and complex engineering concepts, principles, practices and procedures.
Extensive knowledge of optoelectronic system design and attributes preferred.
Demonstrated ability to function as an internal resource, mentor, and technical expert.
Ability to plan/lead large complex projects and oversee the work of cross-functional project teams.
PHYSICAL DEMANDS:
Work takes place in an office setting with frequent exposure to a manufacturing environment. Occasionally may be required to lift/move up to 15 pounds.