Financial Accountant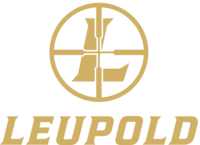 Leupold & Stevens, Inc.
Posted 8 months ago
Financial Accountant
Beaverton, Oregon
Finance
Full-Time
For over 100 years, we've manufactured innovative, battle-proven optics products for the world's most relentless hunters, shooters, law enforcement and military professionals. We design, build and test our best-in-class products with a single-minded focus - to make sure they'll perform forever.
At Leupold and Stevens we're American to the Core and passionate about what we do. We offer a friendly work environment where innovation, quality, and continuous improvement are our priorities, and where your ideas matter.
Our benefits package is amazing:
affordable health and dental insurance
a strong commitment to training and professional development including an internal skills development program for all manufacturing team members
a generous tuition reimbursement program
company contributions up to 8% of base pay into a 401K retirement account
profit sharing
and product discounts to name a few
What You'll Be Doing as a Financial Accountant 3:
Independently performs a variety of complex financial accounting services such as preparing and examining balance sheets, income statements and statements of cash flow, reconciling subsidiary ledgers to the general ledger, and documenting, analyzing, and correcting general ledger account activity.
Responsibilities:
Responsible for one or more financial subsidiary functions such as payroll, fixed assets, accounts receivable, accounts payable, budgeting, sales and income taxes, financial reporting, or cash receipts.
Posts and balances books including cash, receivables, payables, payroll, as well as general and subsidiary ledgers.
Performs treasury functions including initiating wires/ACH requests and works with financial accountants and accounting management to record daily cash, investment, and loan activity.
Ensures an accurate month-end cut-off of financial transactions for reporting purposes.
Prepares financial analysis, reports and graphs for upper management, banks, and auditors.
Assists with internal and external audits as assigned.
Prepares a set of work papers and tax related schedules to support the preparation of income tax returns and shareholder K-1's.
Analyzes, tests, and makes recommendations regarding financial accounting and reporting systems and works with IT to facilitate implementations and improvements. Reviews and incorporates proper internal controls into such implementations and improvements.
Makes recommendations regarding integration of software platforms with business processes. Maintains all aspects of internal accounting control.
Responsible for the proper accounting and safeguarding of the Company's cash, customer receivables, and all other various assets of the company.
Responsible for quality and continuous process improvement initiatives.
Addresses repetitive problems that impact the overall integrity of accounting processes and recommends/implements procedural changes to eliminate the source of the reoccurring problem.
Performs other duties as assigned.
Skills and Experiences You'll Need as a Financial Accountant 3:
Bachelor's Degree Accounting or Finance and 5+ years of related experience. An equivalent combination of education and experience may be considered.
Thorough understanding of accrual accounting and generally accepted accounting principles (GAAP).
Demonstrated experience with complex financial statements and supporting journal entries.
Strong knowledge of Oracle is preferred.
Strong knowledge of financial software and systems including Hyperion, essBase and Excel.
Excellent analytical and problem-solving skills.
Excellent communication skills and customer service orientation.
In-depth knowledge of Microsoft suite of products
Leadership skills with the ability to plan and prioritize the work of team members.
Work Environment:
Work takes place in a standard office environment.
For details on positions and to apply, go to:
www.leupold.com/careers
Leupold & Stevens, Inc.
14400 NW Greenbrier Parkway
Beaverton, Oregon 97006
* Leupold & Stevens, Inc. is an Affirmative Action Equal Opportunity Employer. A core business objective at Leupold & Stevens is to maintain a workplace in which each employee can achieve their full potential.  The company was founded on the principle of giving customers and our team members 'A Square Deal'; to us, this means advocating for the employment opportunities and advancements of all individuals regardless of race, color, sex, national origin, age, religion, physical or mental disability, marital status, veteran status, sexual orientation, gender identity, or any other characteristic protected by law. We resolutely believe all aspects and privileges of employment should be determined by skills and behaviors, not personal identities.
* With our commitment to make our application process and workplace accessible for individuals with disabilities, we will provide reasonable accommodations, upon request, for an individual applicant to participate in the job application process.  To request an accommodation to the application process, please send an email to
HRDept@Leupold.com
or call (503) 646-9171 and a Leupold & Stevens representative will contact you.
* Leupold & Stevens, Inc. is a drug free workplace.  All final candidates must successfully pass a pre-employment drug screen and background check.
* Leupold & Stevens, Inc. complies with all applicable FAR & DFAR regulations.
* We hire U.S. citizens and persons lawfully authorized to work in the U.S. All new employees must complete an INS Employment Eligibility Verification Form (I-9). Positions may require a deemed export control license for compliance with applicable laws and regulations. Placement is contingent on Leupold & Stevens, Inc.'s ability to apply for and obtain an export control license on your behalf.