Magento Backend Developer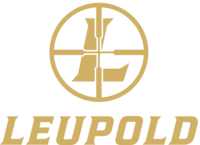 Leupold & Stevens, Inc.
Posted 4 months ago
Magento Backend Developer
Beaverton, Oregon
IT
Full-Time
JOB SUMMARY:
The Magento eCommerce Backend Developer will be an essential member of the Leupold Web Development team, responsible for delivering a dynamic online shopping and user experience while strengthening engagement and connection to our brand among our core fans. This role contributes to the success of Leupold by supporting the Direct to Consumer Sales and Marketing teams with delivery of strategic e-commerce web projects as well as ongoing website enhancements.
MAGENTO BACKEND DEVELOPER ESSENTIAL DUTIES AND RESPONSIBILITIES:
Design, develop, test and deliver complex e-commerce solutions in a Magento Commerce Cloud environment.
Analyze and solve problems related to Magento Commerce.
Deliver integrations between Magento and key back-office systems such as ERP.
Leverage integration platform such as Jitterbit.
Develop in an Agile development model using tools such as Jira & Confluence.
Collaborate with a team of passionate professionals in various disciplines (front end developers, partner agencies, system administration, creative, marketing, sales) to deliver exceptional outcomes.
Apply your expertise in PHP & MySQL & JavaScript & Magento to extend, enhance and build a great consumer ecommerce experience.
Assist in the testing and evaluation of all site enhancements, redesigns, campaigns and new product introductions to ensure a best-in-class experience across all devices.
MAGENTO BACKEND DEVELOPER QUALIFICATIONS:
Bachelor's degree and 5+ years of relevant work experience.
3+ years of experience with PHP and Magento.
2+ years of experience with Magento 2.
2+ years of experience with Git and code management.
Solid experience with MySQL, including understanding of Magento data model.
Experience with Magento BI is a plus.
Solid understanding of Magento Commerce Cloud architecture.
Understanding of Javascript in a Magento Commerce environment.
Understanding of Magento architecture, design, theming, functional enhancements, optimization & integration methods.
Ability to develop API integrations between Magento and other platforms (CRM, ERP, Payment, Shipping, etc).
Experience with integration platform such as Jitterbit is desirable.
Experience with Jira, Confluence & Agile development methodologies.
Magento Commerce Developer Certification preferred.
Experience in enterprise-level development projects. Ex. large catalogs, lots of integrations, complex business requirements.
Understanding of e-commerce business processes.
Knowledge of how to identify and execute performance optimizations.
Strong written & verbal communication skills.
Solid foundation in Computer Science, with strong competencies in data structures, algorithms and software design such as MVC, OOP, GRASP.
A creative mind with the ability to apply analytics to the decision-making process.
Highly motivated with a positive attitude, high level of accuracy, and attention to detail whom can work both independently and collaboratively as part of a cross-functional team.
Passion for the hunting and/or shooting sports strongly preferred.
MAGENTO BACKEND DEVELOPER PHYSICAL DEMANDS:
Work is normally performed in an office environment with occasional exposure to the manufacturing environment.