Manufacturing Engineering Technician 2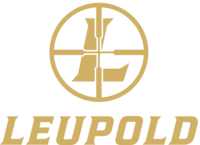 Leupold & Stevens, Inc.
Posted 4 months ago
Manufacturing Engineering Technician 2
Beaverton, Oregon
Manufacturing
Full-Time
Job Summary:
Performs a variety of production problem solving, process improvement, process control, quality assurance, and implementation of processes in the manufacturing areas.  Develops, writes, and/or tests manufacturing processes, tooling requirements, and other manufacturing needs using predetermined methods. 
Essential Duties and Responsibilities:
Develops, controls, and maintains a variety of manufacturing work instructions and other support documentation materials.
Troubleshoots and performs analysis on somewhat complex part, process, and tooling.
Evaluates, follows-up, and verifies new and existing tooling and fixturing needs in manufacturing and assembly. 
Analyzes and initiates moderately complex Document Change Orders (DCOs), internal/external audits, and training programs.  Assists in, and may initiate more complex analysis and implementations.
Performs varied but not complex cost / benefit analysis and reporting as assigned.
Applies "Lean" manufacturing practices in process development.
Maintains safe work environment and employs ergonomically safe practices into manufacturing processes.
Programs machines in a production environment.
Performs other duties as assigned.                                                 

Qualifications:
Requires a high school diploma or equivalent and 5 years of work related experience in basic machining operations, assembly or quality assurance processes and procedures.  Drafting and CAD practices preferred.
An equivalent combination of education and experience may be considered.
Able to use computer software tools for effective design/process analysis and presentations.
Requires a working knowledge of Lean Manufacturing techniques.
Excellent written and verbal communication skills.
Performs tasks with a high degree of accuracy.
Knowledge and use of appropriate safety and personal protective equipment required.
May be required to operate light tools and basic machinery.

Physical Demands:
Duties performed in a combination of office and manufacturing environments, including limited exposure to chemicals, cutting fluids, lubricants, moving mechanical parts, electrical systems and fumes or airborne particles.  May be required to stand or sit for long periods of time and use if computer.  Use of hands required for keyboarding, various hand tools, measuring instruments and part evaluation.  Activities are subject to frequent interruptions.  Activities will have multiple deadlines subject to changing priorities and tasks.  Occasional travel may be necessary for professional development or to vendors for developing manufacturing processes.  May be required to lift and/or carry up to 25 pounds, subject to company health and safety guidelines.  Reasonable accommodations may be made to enable individuals with disabilities to perform the essential functions.