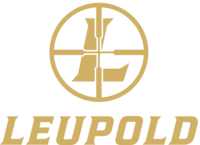 Leupold & Stevens, Inc.
Posted 16 days ago
Production Machinist 1
Beaverton, Oregon
Manufacturing
Full-Time
JOB SUMMARY:
Performs intermediate level machine operation and adjustments to support the manufacture and finishing of parts. Has beginning to intermediate level setup skills for departmental equipment.
ESSENTIAL DUTIES AND RESPONSIBILITIES:
Operates various assigned production centers. Loads material, removes turnings, and maintains specified lubricants and coolants as required.
Operates and performs basic set ups on departmental machines such as manual lathes, CNC turning centers, slotters, drill presses, etc.
Operates and performs sets up on a variety of customized secondary operation machines, drill presses, thread tapers, dimple presses, washing tanks, broaching presses and honing centers.
Inspects articles to verify conformance to specifications. Identifies damaged or inferior quality products.
Performs necessary preventive machine maintenance and cleaning.
Accurately and reliably maintains all paper work, or data input requirements of the department.
Assists in training coworkers on how to operate, adjust, and set up machines. May perform in a temporary lead role.
QUALIFICATIONS:
High School diploma or equivalent and 2-3 years similar machining/manufacturing experience, or an equivalent combination of experience required.
Intermediate blueprint reading skills. Ability to read blueprints and measurement gauges to inspect for part conformity.
Basic math computation skills.
Ability to understand and apply geometric concepts (e.g., angles and degrees) in making basic adjustments or setting up basic tooling and holding fixtures in the laser machines.
Good organizational skills and ability to multi task (i.e., operate one machine while setting up another).
Ability to read and communicate effectively.
PHYSICAL DEMANDS:
While performing the duties of this job, the employee is regularly required to stand or sit; manipulate objects, tools, and controls; walk, reach with hands and arms; bend, stoop, kneel, crouch and/or crawl. May be required to lift up to 40 lbs. and lift more than 40 lbs. with assistance. Specific vision abilities required by this job include close vision, peripheral vision, depth perception, the ability to focus, and the ability to distinguish colors. Frequent need to see details at a very close range (within 18 inches of the observer) to inspect for part conformity and/or part defects. The employee will work near and/or with moving mechanical parts, toxic or caustic chemicals, fumes, and airborne particles. Frequent exposure to moderate noise. Reasonable accommodations may be made to enable individuals with disabilities to perform the essential functions.