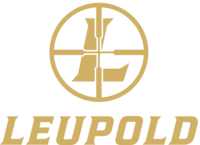 Leupold & Stevens, Inc.
Posted 15 days ago
Production Machinist 2 - Turning Center
Beaverton, Oregon
Manufacturing
Full-Time
For over 100 years, we've manufactured innovative, battle-proven optics products for the world's most relentless hunters, shooters, law enforcement and military professionals. We design, build and test our best-in-class products with a single minded focus - to make sure they'll perform forever.


At Leupold and Stevens we're American to the Core and passionate about what we do. Product excellence and uncompromising quality are our top priorities. We've built a collaborative, high performance culture where team players with innovative ideas and a sense of urgency thrive. Our benefits package is amazing – affordable health and dental insurance, a strong commitment to training and professional development including an internal skills development program for all manufacturing team members, a generous tuition reimbursement program, company contributions up to 8% of base pay into a 401K retirement account, profit sharing, and product discounts to name a few.


What You'll Be Doing:


Operates and performs advanced set ups on primarily turning center machines and some secondary operations.
Operates and performs sets up on a variety of customized secondary operation machines, drill presses, thread tapers, dimple presses, washing tanks, broaching presses and honing centers.
Inspects articles to verify conformance to specifications applying basic understanding of GDT. Identifies damaged or inferior quality products.
Performs SPC and maintains process to within target using appropriate computer software/hardware.
Monitors machine operations and proactively seeks out additional work when available.
Proactively recognizes the need for machine maintenance and cleaning. Independently performs maintenance activities to ensure proper operation.
Completes departmental paperwork and electronic data where applicable.
Trains coworkers on how to operate, adjust, and set up machines. May perform in a temporary lead role.

Skills and Experience You'll Need:


High School diploma or equivalent and 4+ years machining/manufacturing experience, or an equivalent combination of experience required.
Intermediate Blueprint reading skills. Ability to read blueprints and measurement gauges to inspect for part conformity.
Advanced math computation skills for reading and using measurement gauges and blueprints.
Ability to understand and apply advanced geometric concepts (e.g., angles and degrees) in making basic adjustments or setting up basic tooling and holding fixtures in the laser machines.
Ability to interpret GDT.
Demonstrated organizational skills and ability to multi task (i.e., operate one machine while setting up another).
Ability to read and communicate information and technical data effectively.

Work Environment:
While performing the duties of this job, the employee is regularly required to stand or sit; manipulate objects, tools, and controls; walk, reach with hands and arms; bend, stoop, kneel, crouch and/or crawl. May be required to lift up to 40 lbs. and lift more than 40 lbs. with assistance. Specific vision abilities required by this job include close vision, peripheral vision, depth perception, the ability to focus, and the ability to distinguish colors. Frequent need to see details at a very close range (within 18 inches of the observer) to inspect for part conformity and/or part defects. The employee will work near and/or with moving mechanical parts, toxic or caustic chemicals, fumes, and airborne particles. Frequent exposure to moderate noise. Reasonable accommodations may be made to enable individuals with disabilities to perform the essential functions.